UK as 'centre of legal excellence'
Plans to strengthen the UK's reputation as a world leader in legal services were unveiled by Kenneth Clarke and Lord Green today.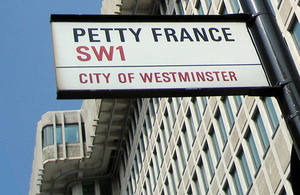 A new Action Plan has been published by the Ministry of Justice and UK Trade and Investment setting out how the country's commercial arbitration, mediation and court services will be promoted to a global audience.
The Action Plan is part of the Government's Plan for Growth, and aims to encourage overseas commercial clients to make use of UK legal services, with particular emphasis on the potential benefits for businesses.
The UK's commercial dispute resolution and legal services sector currently generates £23.1 billion per year, or 1.8 per cent of the UK's gross domestic product in 2009, and provides a vast number of jobs in related sectors. The Government is keen to expand on this success.
The plan sets out a series of Government commitments, including creating an online promotional toolkit for trade and investment advisors, and ensuring professional representatives attend official visits where appropriate.
Justice Secretary Kenneth Clarke said:
'As Britain's economy emerges from a difficult period, it is vitally important that the country builds on its strengths to support the recovery. There are few areas where Britain is stronger than in the law.
'Whether it's in the provision of legal services, the use of our courts for the resolution of disputes, or the application of English law for contracting, the UK is truly a global centre of excellence.'
Minister for Trade and Investment Lord Green added:
'Today's action plan takes us even further in promoting the UK abroad, with representatives from legal professional bodies due to participate in visits and trade delegations. This will ensure that these professions remain at the core of the UK offer and that we highlight the key role they have to play in our future economic growth.'
The Government will be working with industry experts including the Law Society of England and Wales, the Bar Council and TheCityUK, to find a joint approach to encouraging growth.
Published 16 May 2011