Press release
UK announces spring meeting of G7 Finance Ministers
UK announces spring meeting of G7 Finance Ministers.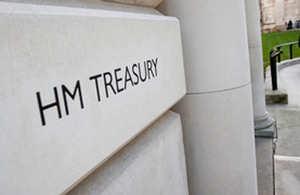 The Government has announced today that, as part of the UK's presidency of the Group of Seven (G7), the Chancellor of the Exchequer and Governor of the Bank of England will co-chair a meeting of G7 Finance Ministers and Central Bank Governors in 2013.
The meeting will take place on Friday 10 and Saturday 11 May 2013, with the Chancellor and Governor chairing the meeting. Full details of the venue for the meetings will be announced at a later date.
The UK is committed to the G20 as the premier forum for global economic coordination, however given the ongoing challenges to the global recovery, it welcomes this opportunity to bring together partners from around the world to discuss the ongoing crisis and the economic challenges that all face. The Government believes that the G7 is an important forum for discussion and action among a group of countries that represent around half of global economic output.
The UK is in a global race and needs to continue to be competitive in the wider world, to do or decline. The G7 summit will provide an opportunity for the UK work alongside partners from the largest economies in the world to get the best for Britain and push forward in finding solutions to the challenges that we face.
The Chancellor George Osborne said:
I look forward to hosting colleagues from the G7 to Britain in the spring. This group remains an important institution and a key forum in which to grapple with the challenges that face the global economy.
This meeting will be a significant opportunity for the UK and our partners to take on these challenges and to show leadership in the fight to tackle the ongoing ramifications of the global financial and debt crisis.
Notes for Editors
The Group of Seven (G7) is an informal forum of countries representing around half of global economic output. It has met regularly since 1976 to discuss key issues related to global economic stability. The G7 comprises Finance Ministers and Central Bank Governors of 7 countries: Canada, France, Germany, Italy, Japan, the United Kingdom and the United States of America. Representatives of the European Union, including the EU Presidency and European Central Bank, as well as heads of international financial institutions also regularly attend.

Full details of the venue and press accreditation details for the G7 Finance Minister Summit will be released by the HM Treasury press office in due course.
Published 29 November 2012