World news story
UK Angola Chamber of Commerce launched in Luanda
On Wednesday 25th November, British Ambassador, John Dennis, will witness the launch of the UK Angola Chamber of Commerce in Luanda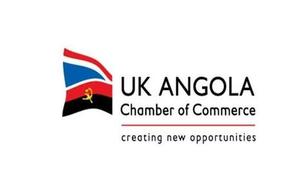 On Wednesday 25th November,British Ambassador, John Dennis, will witness the launch of a UK Angola Chamber of Commerce in Luanda, Mr Dennis said:
"Under the banner of our GREAT campaign I am delighted to be hosting the launch of the UK Angola Chamber of Commerce this week. The Chamber reflects the increasing number of companies in Angola of British origin or doing business with Britain, and their determination to build on their achievements so far.
The Chamber intends to support its members in building their business in Angola and the region. It will engage the Angolan authorities on the development of the business environment. The Chamber will also collaborate with other business groups and foster strong ties with other British Chambers of Commerce, regional counterparts and with UK Trade & Investment.
Membership is open to British, Angola and international companies with a common interest in developing UK and Angola business.
The UK is committed to support Angola's economic growth and the Government's policy of economic diversification. But the best motor of growth is a thriving private sector. I am sure that the Chamber will contribute to that. I look forward to trade between our two countries continuing to grow."
Published 24 November 2015