UK and US soldiers strengthen ties with jump onto Salisbury Plain
Over 150 paratroopers from the UK and the United States have parachuted together onto Salisbury Plain as part of an annual exchange programme called Exercise Airdrop Warrior.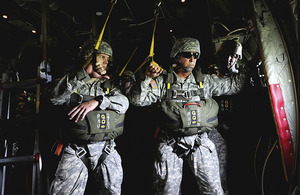 Pudsey-based soldiers from 4th Battalion The Parachute Regiment (4 PARA) joined forces with members of the US Army's Civil Affairs and Psychological Operations Command (Airborne) who are based at Fort Bragg in North Carolina.
The paratroopers built on their knowledge and experience of airborne operations by jumping using each other's equipment and both nations' Hercules C-130 aircraft.
The opportunity to parachute in another nation's parachute equipment allows the soldier to wear that country's coveted wings.
The US paratroopers flew into the UK only days before jumping with the Brits. They are over in Europe not only to establish and continue working relations with the Paras, but also to take part in a parachute jump into Normandy.
This will be the 68th anniversary of the D-Day landings, and was when the partnership was first forged. The American reserve unit has been taking part in the re-enactment for the last 17 years.
Two US C-130 aircraft were brought over for the occasion but the US paratroopers got to jump out of a British Hercules.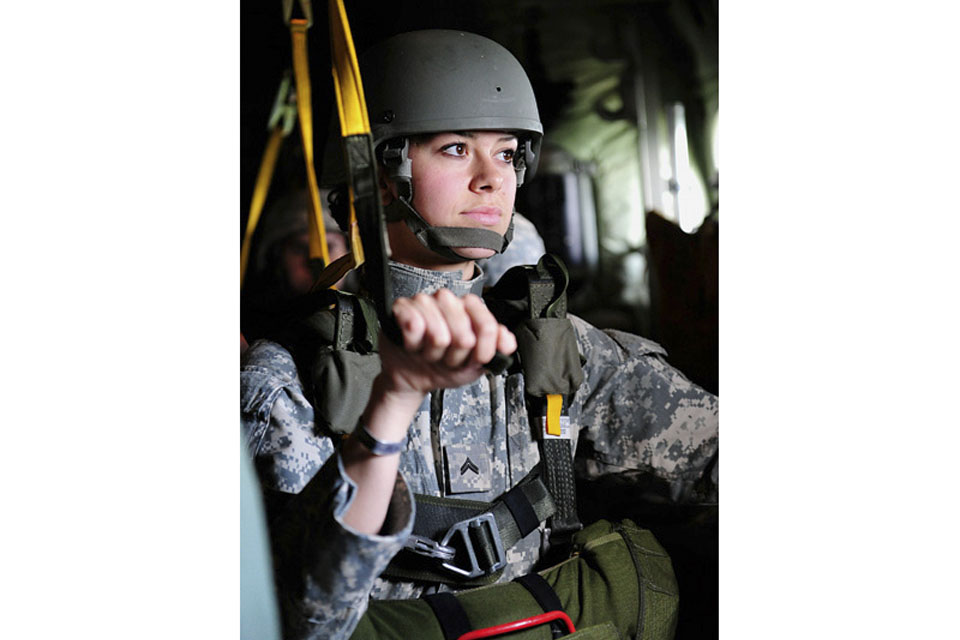 One of the Americans to jump was Brigadier General Al Stolte, Deputy Commanding General of the US Army's Civil Affairs and Psychological Operations Command (Airborne), who said:
Over a number of years we have had a good relationship with the UK and other Para organisations and so it is a good chance for interoperability training.
We like to have the British forces over to America and we like to come over here and build up the camaraderie. We work together a lot when we are deployed so this is really great stuff.
The members of 4 PARA, which is a reserve unit, often train and operate with their regular counterparts. The majority of the unit have served on operations in Iraq and Afghanistan, and, as the British Army does not know what tasks it might be faced with in the future, the Paras need to be trained for every eventuality.
The Training Major for 4 PARA, Major Justin Tancrel, said:
We deploy on operations with the US and exit their aircraft quite frequently so it is beneficial for us to learn their skills and drills and that is what we are practising today.
Published 30 May 2012