World news story
UK and Kuwait hold defence staff talks in London
British Ministry of Defence officials met with the Kuwaiti delegation led by Gen Abdulrazaq Alawadhi in London to open 2013 Staff Talks programme.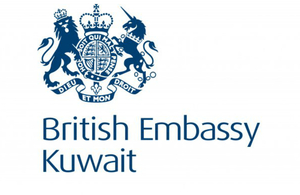 On 28 May 2013, the British Ministry of Defence led by Major General Sandy Storrie and the Kuwaiti Ministry of Defence delegation led by General Abdulrazaq Alawadhi met in one of the Ministry of Defence's Historic meeting rooms to open the 2013 Staff Talks programme.
The Talks included an Intelligence update and threat assessment from Kuwait as well as the Kuwait Defence Plan. This was followed by a brief on the UK's Defence Engagement Strategy and Army 2020 update. The opening briefings generated a great deal of debate and enabled both Defence Staffs to better understand each others' challenges.
The afternoon session covered training opportunities that exist in the UK for Kuwaiti Naval, Army and Air personnel and ways in which to improve preparation for demanding courses, as well as ways in which the UK can shape and improve the delivery of training to meet Kuwait's particular needs. There was also an engagement opportunity for Maj Gen Abdulrazaq Alawadhi to meet with the Defence Senior Advisor for the Middle East and North Africa, Lt Gen Simon Mayall, for one-to-one discussions on the Defence relationship.
The delegation adjourned after a lengthy day of debate and later dined at the Guard's Museum with Lord Astor as the Guest of Honour.
Published 31 May 2013