News story
UK and Indonesia strengthen educational links
During his visit to UK, Indonesia's Minister of Education and Culture Mohammed Nuh met with the UK Universities and Science Minister David Willetts…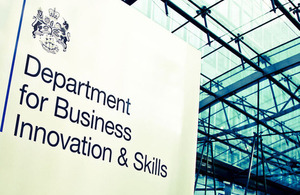 During his visit to UK, Indonesia's Minister of Education and Culture Mohammed Nuh met with the UK Universities and Science Minister David Willetts, and agreed a new Memorandum of Understanding. This will commit both countries to developing a 'Systems to Systems' action plan.
The plan is designed to support Indonesia's development, benefiting from the UK's position as a high quality and effective education partner.
Universities and Science Minister David Willetts said:
"I am delighted that the Communique I signed during my visit with the Prime Minister to Indonesia and the MoU signed today strengthens the links between Indonesia and the UK. It will support institutional partnerships, promote student mobility and build education capacity.
"I am pleased to announce new initiatives coming out of today's meeting: the Open University and the Indonesian Open University Universitas Terbuka signed an MoU supporting a two way dialogue on distance learning and quality assurance; the University of Cambridge International Examinations announced that they will be developing a new qualification at IGCSE level in Bahasa Indonesia. It demonstrates their commitment to develop a world-class curriculum and qualification that supports Indonesia's priorities; and Scientia is offering a small number of free licences to the major Indonesian State universities. The aim is to support the Indonesian Ministry of Education's policy of resource sharing."
The MoU will particularly focus on:-
(i) Exploring the development of new knowledge economy partnership programmes including linking universities with business and industry in each country;
(ii) Promoting greater student mobility and academic exchanges in both directions;
(iii) Capacity building: supporting the establishment of a certification framework in Indonesia, looking at issues of mutual recognition of qualifications and provision of practical advice and support from the UK to aid skills development in vocational education and in specific industries.
Prior to the MoU signing, delegations from the UK and Indonesian education sector met at the Indonesian Embassy for the inaugural UK-Indonesia Joint Working Group on education. The meeting will identify practical steps with which to deliver on the proposals contained in the MoU
**Notes to editors:
**1. The total value of all UK education exports in 2008/09 was estimated to be £14.1 billion, with education-related projects attracting a total of £9.6 million Foreign Direct Investment.
Indonesia has over 50 million students in education. The Indonesian government has set a goal of providing higher education access to a quarter of its university age-population (currently 14.5%) by 2020–this means an annual increase of about 260,000 students in the next decade.

Scientia provides resource sharing and optimisation management solutions to universities worldwide including to a number of our universities.

BIS's online newsroom contains the latest press notices, speeches, as well as video and images for download. It also features an up to date list of BIS press office contacts. See http://www.bis.gov.uk/newsroom for more information.
Notes to Editors
Contact Information
Name BIS Press Office Job Title
Division Department for Business, Innovation & Skills Phone
Fax
Mobile
Email bispress.releases@bis.gsi.gov.uk
Name Emma Griffiths Job Title
Division Department for Business, Innovation and Skills Phone 020 7215 5982 Fax
Mobile
Published 28 May 2012