UK and China agree new People to People dialogue
Jeremy Hunt and Chinese Premier Wen Jiabao discuss closer cultural ties on eve of key summit.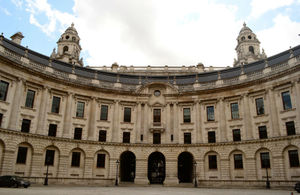 Mr Hunt yesterday hosted a visit with Premier Wen to historic Stratford-upon-Avon, ahead of today's UK-China Summit, which has focused on cementing the two countries as partners for growth as well as building links between the British and Chinese peoples. 
As part of the summit, led by the Prime Minister, the UK and China have agreed a new 'People to People' dialogue on broad cultural issues, with annual Ministerial meetings to be held alternately in the UK and China.  Jeremy Hunt will act as the UK Government's representative for this new high-level dialogue, which will see us step up our work with the Chinese in areas such as education provision, scientific research and innovation and culture, all of which help generate revenue in the UK from the Chinese market.
Encouraging UK-Chinese tourism
The Culture Secretary used the visit to Shakespeare's birthplace to highlight the great cultural and sporting attractions and  on offer to Chinese visitors to Britain. 
To boost our important tourism industry, in the last year, the Government has: 
launched a £100 million marketing campaign, featuring British stars like Jamie Oliver, Judi Dench and Dev Patel, to attract overseas visitors from key emerging markets like China
made getting visas for Chinese tourists easier by translating guidance into Chinese for the first time
announced the UK Now Festival, potentially the biggest ever celebration of British arts held in China, which includes exhibitions, concerts and performances across the country
Chinese tourism in the UK - top facts
1. The UK is in the top 3 most popular European destinations for Chinese visitors. 
2. Over the last two years there has been a significant increase in demand for visit visas from Chinese nationals.  In 2010 we issued over 150,000 visit visas in China, 42% more than in 2009. 
3. In 2010 the number of Chinese tourists visiting the UK on group tours doubled and the number of general visit applications increased by 65%, and a similar rise is expected this year. Even in our low season, from January to March 2011, we issued over 63,000 visit visas to Chinese nationals, a 32% increase on the same period in 2010. 
4. According to forecasts by Tourism Economics there is potential for a 3-fold increase in the number of visits from China to the UK over the decade 2010 to 2020.
5. VisitBritain recently announced Alex Hua-Tian, the Chinese Olympic Equestrian, as a goodwill ambassador for British tourism in China.
6. Around 30 million people in China watched Prince William's wedding 'live' in April.
7. In Britain, tourism directly contributes £52 billion to our GDP, (including the indirect benefit, the total is £114 billion). It also supports 200,000 businesses and nearly 5% of our jobs.
Further information
Published 20 July 2012