UK and British Virgin Islands forge partnership
Minister for the Overseas Territories Henry Bellingham met the Hon Ralph O'Neal OBE, Premier of the British Virgin Islands. They discussed tourism, the importance of economic diversification and the constitutional relationship.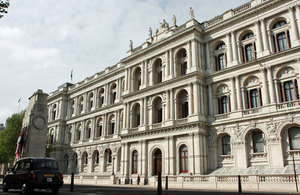 The Minister congratulated the Premier on the measures his government had taken to strengthen the British Virgin Islands' economy and welcomed its proposed revenue raising measures. The Premier congratulated the Minister on his appointment and invited him to visit the Territory to learn firsthand about the British Virgin Islands and the actions being taken by his government. Both agreed that there remained challenges ahead and that there was no room for complacency.
The Minister and Premier agreed that it was time to forge a new relationship, one of partnership, with both governments working together and learning from each other.
Published 9 June 2010