World news story
UK and Belgian forces crack down on human trafficking
A new joint UK-Belgium operation to tackle human trafficking led to 26 arrested individuals and 36 migrants being rescued.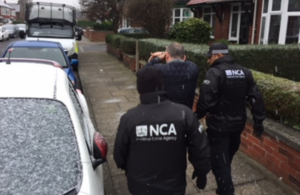 On 13 February over 250 Belgian and UK police officers carried out searches at 24 properties simultaneously in Belgium and the UK, which led to 26 arrested individuals and 36 migrants being rescued. Police also confiscated drugs and cash.
The successful joint operation targeted a criminal group believed to be responsible for the cross border illegal movement of migrants and drugs and the subsequent exploitation of the victims* as low paid workers at a number of car wash businesses in Milton Keynes, south of England.
The UK's National Crime Agency Officer based in Brussels said:
Today's joint action with the Belgian federal Police, the Federal and Local prosecutor offices led to the disruption of an organised criminal group who wrongly thought the guise of legitimate businesses could mask their evils of modern slavery abuse and drugs in our society.

The UK National Crime Agency will continue to work hand in glove with our Belgian partners to disrupt and dismantle organised criminals' deeds affecting both of our societies and beyond.
Notes to editors
*Exploitation offence is defined as Modern Day Slavery in the UK.
For more information, visit the Thames Valley police website
Published 15 February 2018