World news story
UK aid and assistance to Fiji
Acting High Commissioner Steven Chandler discusses UK aid and assistance to Fiji.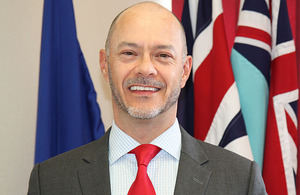 This week, Mr. Chandler appeared on Fiji Television's Close Up programme and spoke about the various ways in which UK funding is channelled to Fiji.
He said, "while the UK does not have a bilateral aid programme with Fiji and other parts of the Pacific, UK government assistance arrives in many different ways. For example, through the European Union (of which the UK Government contributes 15%); multilateral organisations such as the United Nations and Asian Development Bank; including membership of and support for regional organisations such as the Secretariat of the Pacific Regional Environment Programme and the Secretariat of the Pacific Community.
The UK government provided over FJ$280,000 in disaster relief following the 2012 flooding and Cyclone Evan. And in the past year we have funded or are currently funding projects in Fiji worth over FJ$1.1m."
Watch the interview:
Published 6 June 2013