UK advisors support Afghan Army operation
UK soldiers from the Brigade Advisory Group moved into position last week to support the start of the first major Afghan National Army (ANA) offensive of the spring.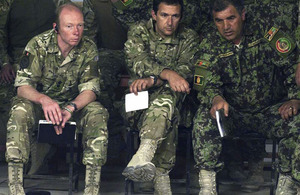 Operation SHAFUQ (meaning 'dawn' in Pashtu) is a large scale ANA operation to remove the improvised explosive devices which have plagued the lives of local villagers.
The concept, planning and execution of this operation has been entirely down to the ANA, who were looking forward to putting their newly-learned bomb disposal skills to the test.
More than 600 warriors from the ANA and 170 ISAF advisors are involved in the operation.
The ISAF advisors include soldiers from 3rd Battalion The Rifles (3 RIFLES) and 1st Battalion The Royal Anglian Regiment who moved into Patrol Base Pimon in the Nad 'Ali district of Helmand province at the operation's start.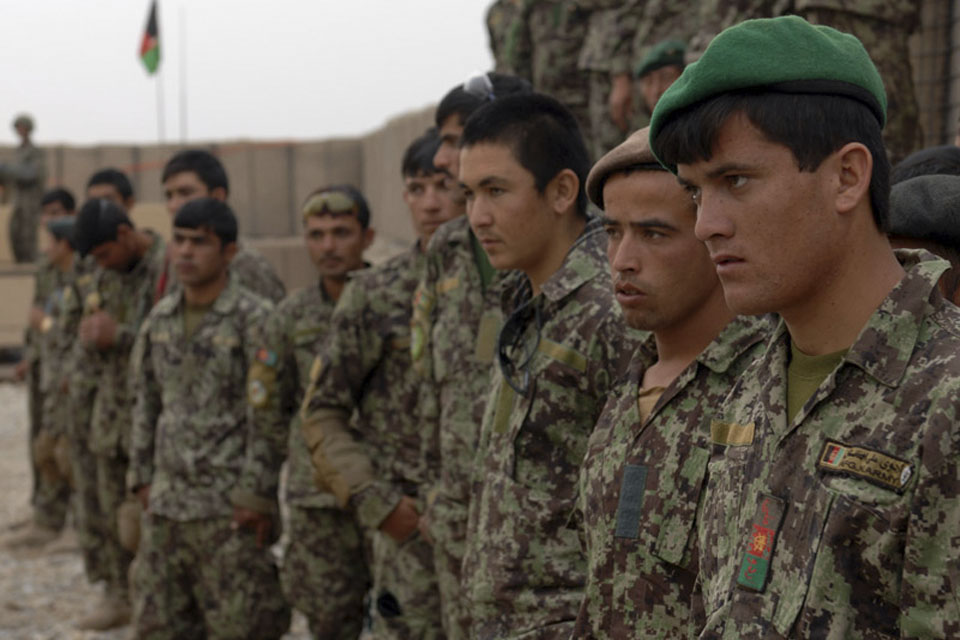 Squeezing into every spare inch of space the soldiers appeared relaxed and confident ahead of the first major mission of Operation HERRICK 16.
Addressing his team of advisors Major Bev Allen, Officer Commanding D Company, 1st Battalion The Royal Anglian Regiment, said at the start of the operation:
Remember, this is not our operation. This is an Afghan operation and tomorrow our Afghan comrades will be at the tip of the spear. We will be there to support them.
In an adjoining camp, Captain Lal Agha Bahadre, Officer Commanding of the Heavy Weapons Tolay (Company), 1st Kandak (Battalion), 3/215 Brigade, was also giving orders to his warriors as they made their last-minute preparations:
The enemy will try and scare us, but we will not be scared. We are the bravest and the best Tolay in the Kandak.
The Brigade Advisory Group is responsible for training and mentoring the ANA.