World news story
Ugandan Queen's Young Leaders meet HM The Queen
Acting High Commissioner welcomes outstanding young Ugandans back to Kampala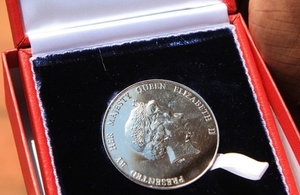 This morning the Acting High Commissioner, Mary Shockledge, welcomed Diana Nakaweesa and Deo Ssekandi back to Kampala, following their visit to London earlier this month. During their time in the UK, Deo and Diana met HM Queen Elizabeth II. They also met UK dignitaries including HRH the Prince of Wales, Prime Minister David Cameron and former England football captain David Beckham, as well as visiting organisations including the BBC Wrold Service and Twitter. Deo and Diana were amongst 56 QYL award winners from across the Commonwealth who visited the UK this month, and received in depth leadership mentoring from world-class coaches.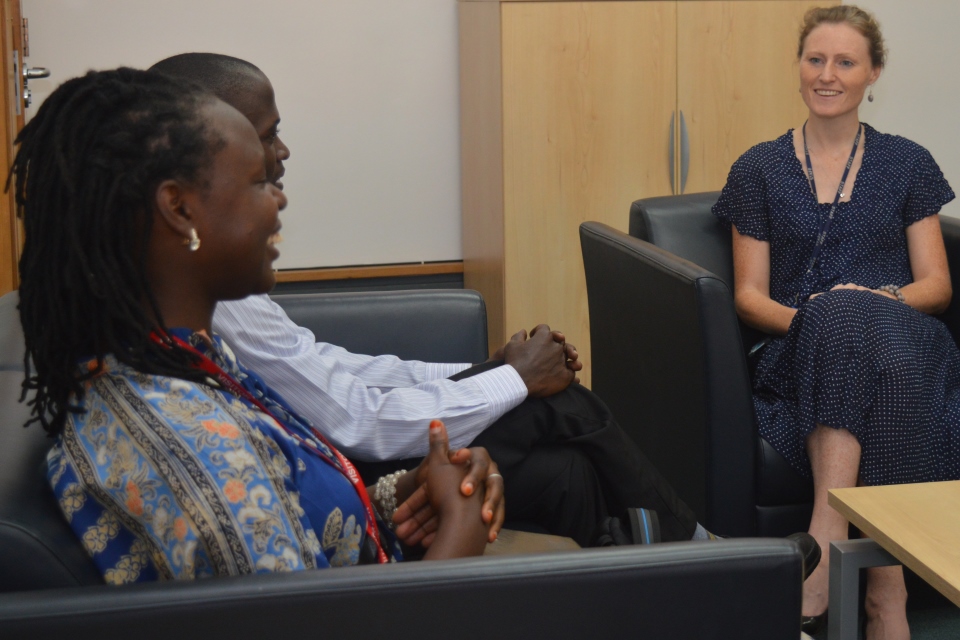 During today's meeting, the Acting High Commissioner praised the achievements of these young leaders in their respective fields. She discussed with them their personal journeys to become QYL award winners, and the work they are doing in their communities.
Deo Ssekandi did not know what was affecting his speech and mobility until he won a university scholarship and learnt that he had cerebral palsy. He now works for the National Union of Disabled Persons of Uganda and is very active in supporting young people with cerebral palsy. He aims to change negative attitudes towards disabled people.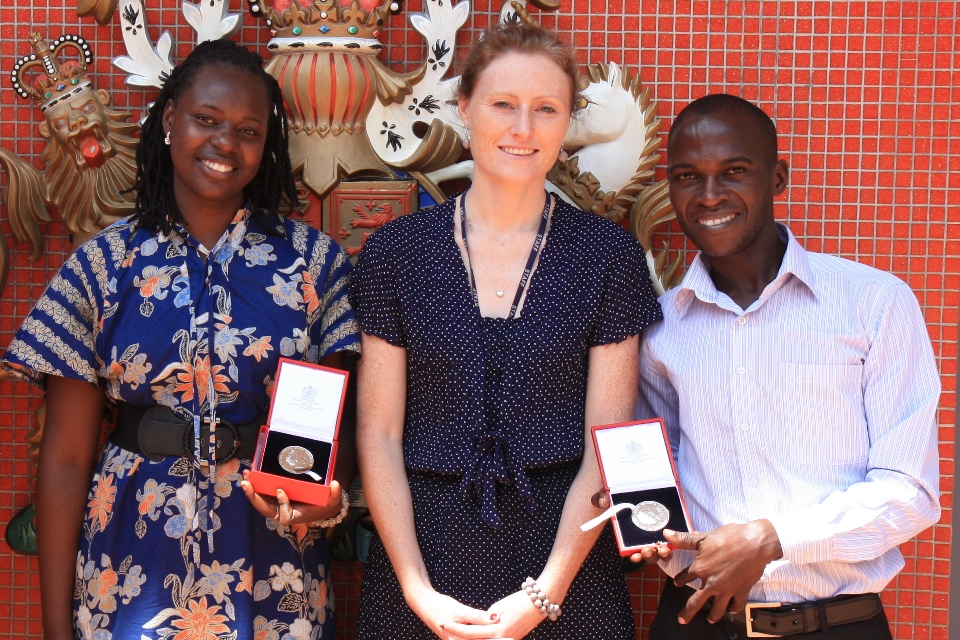 Since the age of 17, Diana Nakaweesa has strived to help vulnerable women and children in her community. Three years ago she launched Young Mothers' Support Group, which mentors women aged 14 to 30. She has gained funding for projects to train women and children in skills ranging from knitting to shoe making.
The Queen's Young Leader Awards scheme aims to recognise exceptional people aged 18-29, who are taking the lead in their communities and using their skills to transform lives. Winners of this prestigious Award receive a unique package of training, mentoring and networking, including the one-week residential programme in the UK during which they collected their Award from Her Majesty The Queen. With this support, Award winners are expected to continue and develop the amazing work they are already doing in their communities.
In March this year, the High Commissioner, HE Alison Blackburne, hosted Diana Nakaweesa and Deo Ssekandi - along with Edmund Page, a British QYL award winner who works with refugees in Kenya and Uganda – to lunch at her Residence. The lunch was part of the British High Commission's week of activities to mark Commonwealth Day, which fell on 9 March 2015.
See more photos and video of the Ugandan Queens Young Leaders Award winners on our Facebook and Twitter pages.
Published 15 July 2015