Countdown to Paralympic Games begins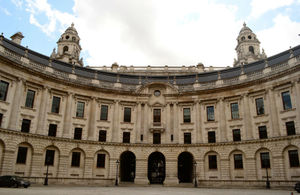 The two year countdown to the Paralympic Games began on Sunday 29 August and was marked with celebrations in Bath and Trafalgar Square.
After attending the event at the Paralympic GB training camp at Bath University, Chris Holmes, LOCOG's Director for Paralympic Integration, described the facilities as "outstanding", and said they "will give British Paralympians exactly what they need as they approach the home games".
The Paralympic Games in the summer of 2012 will see more than 150 nations competing in 20 Paralympic sports over 12 days. There will be 500 sporting events taking place in venues across the UK.
"Now is the time for the Great British public to get on board and decide how they are going to get involved with the Paralympics" said Hugh Robertson, the Sports Minister. "There will be millions of tickets available for spectators, but volunteers are also crucial to the Games' success. We need skilled and passionate people who have the commitment to make 2012 the best Olympic and Paralympic Games ever.'
How to get involved
Volunteer for the London 2012 Games Maker programme  for specialist positions such as sports medicine doctors, anti-doping personnel and scoreboard operators. Applications are welcome from across all communities including deaf and disabled people, who are actively being sought. Over 20,000 London 2012 Games Maker volunteers will help stage the Paralympic Games.

Be part of the Get Set education programme. Reaching over 14,000 schools, young people across the country are engaging in activities and projects linked to Paralympic sports and values.

The Cultural Olympiad will culminate in the twelve week London 2012 Festival, which runs through to the last day of the Paralympic Games. So far over £400,000 from a £1.8 commission fund has been already committed to the first 10 commissions for Unlimited, the London 2012 Cultural Olympiad project that enables disabled and deaf artists or disability arts groups to create high quality work.

Get the inspire mark - over 440 sports participation and cultural projects that are accessible for disabled people have received the Inspire mark, which recognises projects and events from across the UK that are inspired by London 2012.
Further information
Two years to go LOCOG news story
Published 19 August 2012