Two in five travellers risk being left with no cash on holiday
Foreign Office issues advice as survey reveals that nearly half (42%) of British travellers carry all of their spending money with them at all times rather than leaving some in a hotel safe while abroad.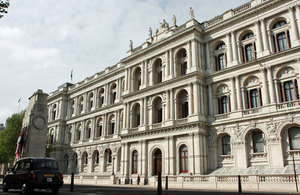 The survey, by holiday company sunshine.co.uk shows that Brits risk getting into real problems if they were to become a victim of crime.
The Foreign Office advise travellers to leave cash and cards in a secure hotel safe and only carry around money that you need for that day/evening. It is also advisable to have access to back up funds incase something does go wrong.
It is also important to take out adequate travel insurance. If something does go wrong it could save you a lot of money.
Steve Jewitt-Fleet, Head of Consular Communications at the Foreign Office said:
"British embassies and consulates around the world are regularly faced with Brits who have run into financial problems when on holiday - many of whom are not covered by travel insurance. Its important to remember: if you lose your money, we can help you get some transfered from home, but we can't simply replace it.
Taking out comprehensive travel insurance could significantly reduce the risk of having an exceptionally expensive break should you lose your money or become the victim of crime abroad"
As our video explains, the British Embassy can "give you a hand, not a handout"
Published 25 October 2010