World news story
Turks and Caicos takes part in UK OT growth and prosperity event
From:

Part of:

Published:

20 November 2013
This was published under the 2010 to 2015 Conservative and Liberal Democrat coalition government
Governor and Premier to attend most important Overseas Territories (OTs) event of the year.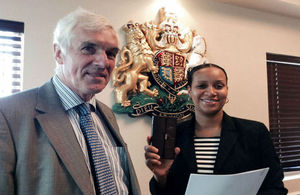 His Excellency Governor Peter Beckingham will take part in the UK OTs Joint Ministerial Conference (JMC) in London on 25-29 November 2013 along with TCI Premier, the Hon Dr Rufus Ewing and Deputy Premier Akierra Missick.
This year the JMC will focus upon growing the economies of the UK OTs, and include a networking event with potential UK-based and international investors.
Beckingham and Ewing will join their peers from all other UK OTs for a series of meetings with UK Ministers and other Government departments.
The UK has repeatedly stated its long standing commitment to all of the people of all of its inhabited Overseas Territories," said Governor Beckingham.

The JMC is a once a year opportunity to concentrate up how we can all work better together across and within the UKOTs family. The focus of this year's conference is jobs and growth, which chimes well with the priorities I set out when I arrived in October.
I'm delighted to have an opportunity to be with the Premier and Deputy Premier for these important meetings, which will include with potential investors in Turks and Caicos.
The Hon Anya Williams has been sworn in as Acting Governor.
Document information
Published: 20 November 2013