World news story
Turkmenistan United Kingdom Trade and Industry Council in Ashgabat
The seventh meeting of the Turkmenistan United Kingdom Trade and Industry Council defined new areas of co-operation in 2019.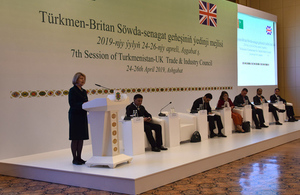 The UK Prime Minister's Trade Envoy, Baroness Nicholson of Winterbourne MP, led a high-level delegation of British companies to participate in the seventh meeting of the Turkmenistan-United Kingdom Trade and Industry Council (TUKTIC), which took place in the Yyldyz hotel on 25 April.
This was her third visit to the country and the programme included calls on senior members of the Turkmen government. This year's Council brought together more than 25 leading British companies from a range of sectors, including Energy, Finance, Education and Agriculture.
Discussions during the Baroness Nicholson's meeting with His Excellency the Deputy Chairman of the Cabinet of Ministers and Minister of Foreign Affairs Mr Meredov were very wide-ranging, and focused on the growing trade relationship between the UK and Turkmenistan; developments and opportunities in Turkmenistan's financial, education, agriculture and energy sectors and how UK companies can support the development of Turkmenistan's economy.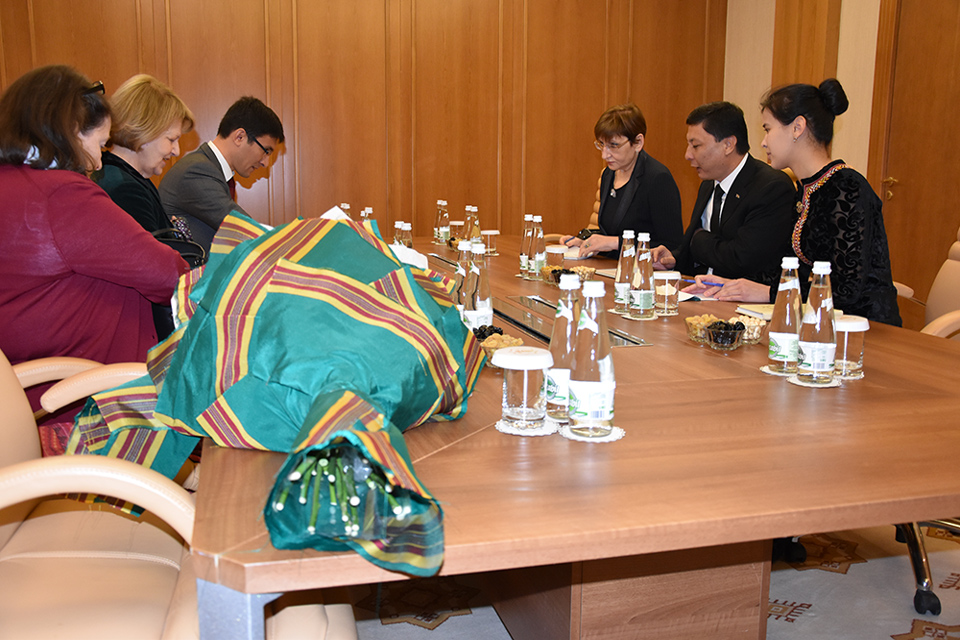 Before kicking off the Council, a meeting with Turkmen Co-Chair Mr Bazarov, Minister of Finance and Economy gave an opportunity for the Baroness to propose an investment forum in the House of Lords and City of London as a follow up to this year's TUKTIC.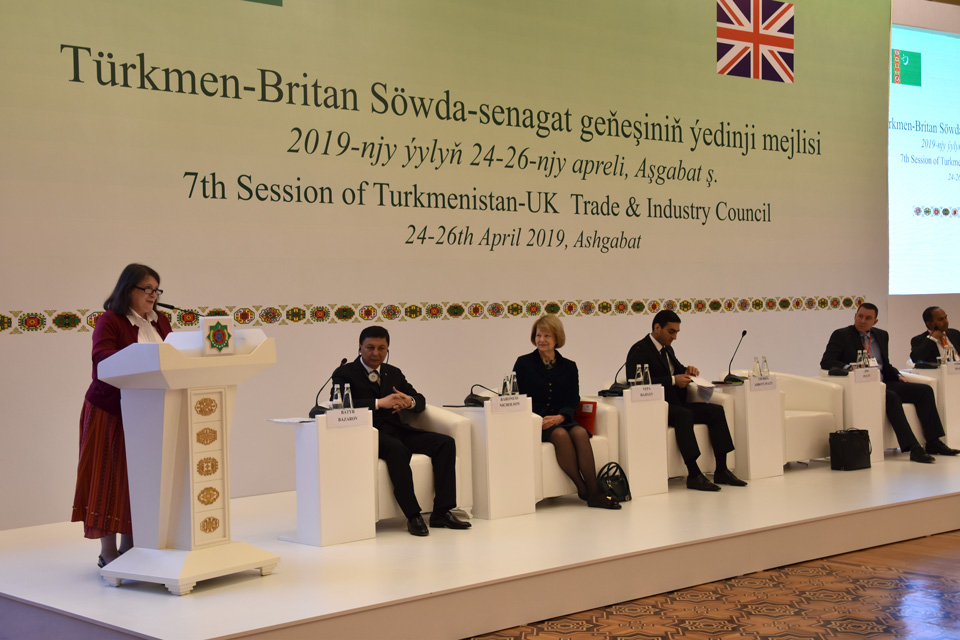 During the plenary session of TUKTIC, key note speakers included the Minister of Finance and Economy of Turkmenistan; the UK Prime Minister's Trade Envoy; Her Majesty's Ambassador; Deputy Foreign Minister of Turkmenistan; BP Regional Business Development Manager; Regional Head of UK Export Finance; and Deputy Chairman of the Union of Industrialists and Entrepreneurs of Turkmenistan.
In her opening address the British Ambassador, Miss Thorda Abbott-Watt, said "UK companies have a great deal of expertise and experience to share with Turkmenistan and we look forward to productive exchanges during our thematic and bilateral meetings today".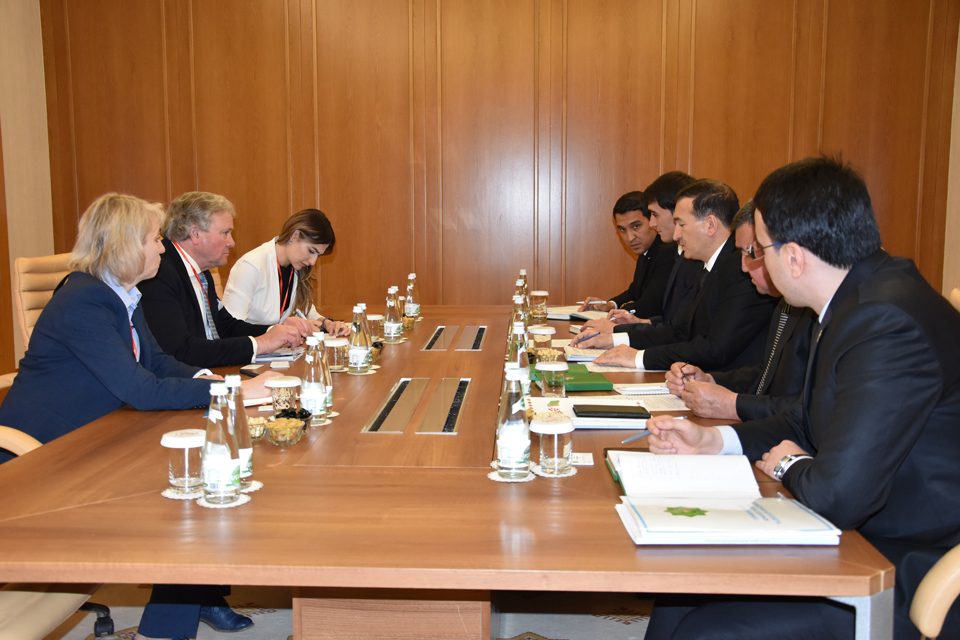 Following the plenary session, companies broke into thematic meetings with their counterparts from a range of Turkmen government Ministries and Agencies. Thematic group meetings proved to be very effective format for companies to discuss in detail potential areas of cooperation, as well as exchanging ideas on how to best take forward proposals discussed during the meetings.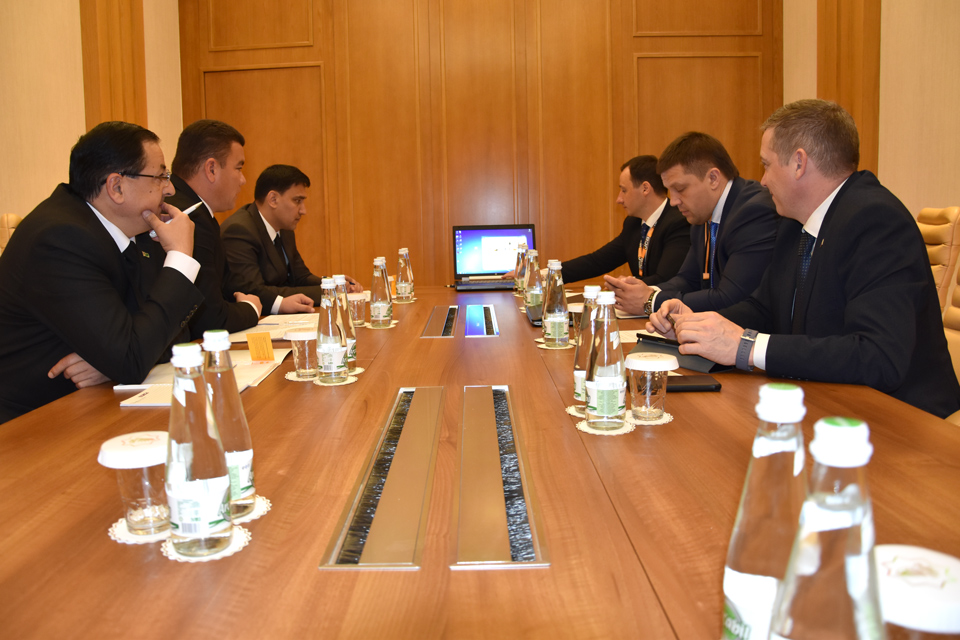 The British politician's visit also gave an opportunity for students from the International University for Humanities and Development to learn more about women's leadership in our society. More than 80 students from this highly reputable Turkmen university enjoyed interacting with Lady Nicholson and her inspiring talk about her political career as a woman.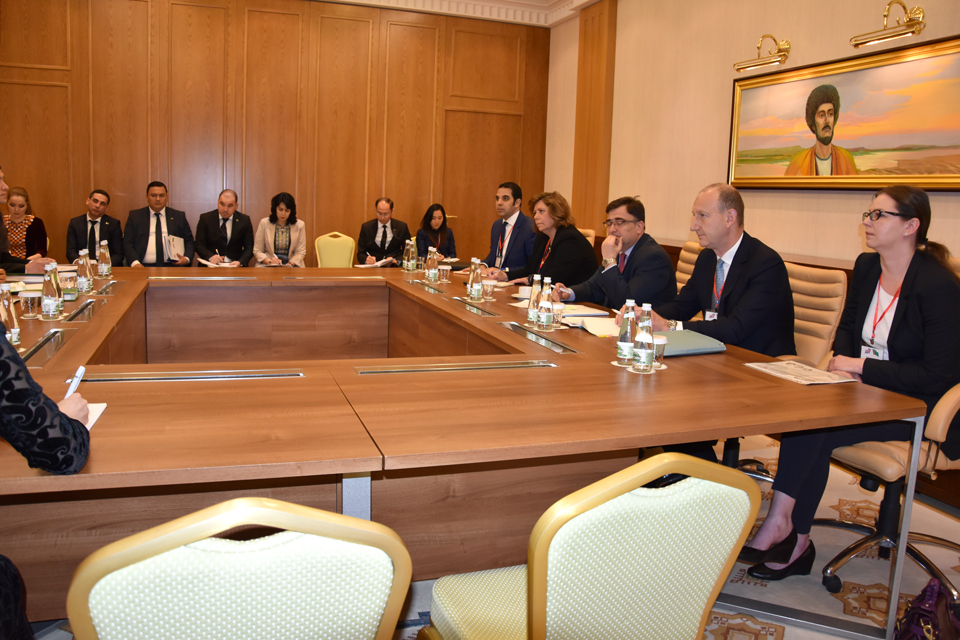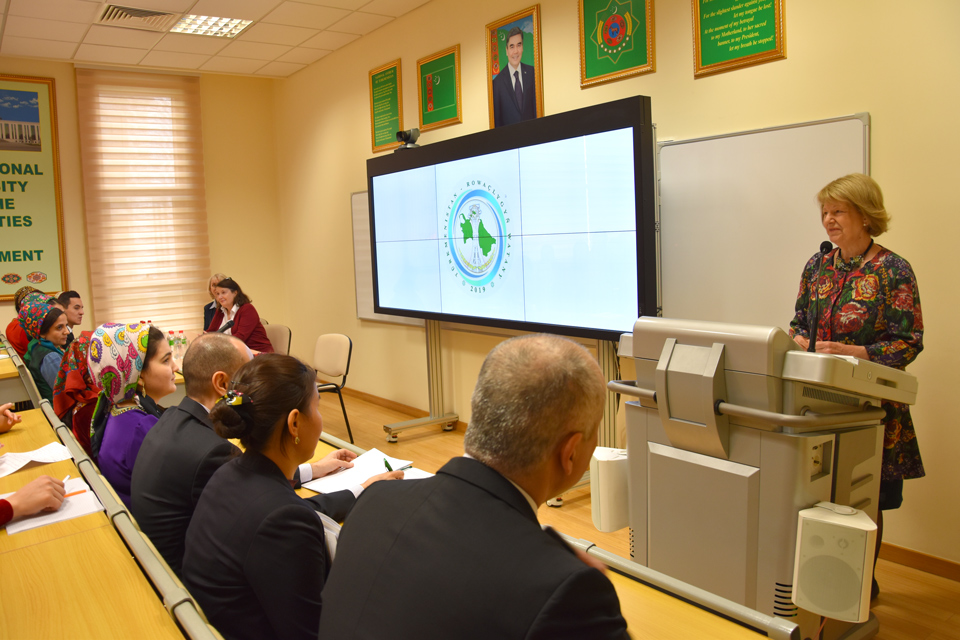 Another main highlight of this year's TUKTIC meeting was a visit of the UK delegation to the Abadan carpet factory where they learned about the production of high-quality carpets from a polymer raw material that is being produced in Turkmenistan. As the United Kingdom is also carpet-loving nation, the factory visit provided an ideal chance for the "Abadan Haly" open joint stock company to discuss export/import opportunities.
The programme of the UK delegation also included opportunities to visit the museums in and around Ashgabat.
Published 29 April 2019