News story
Tunisia travel advice update
Foreign & Commonwealth Office changes travel advice for Tunisia.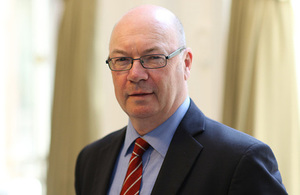 The government has today changed its travel advice for Tunisia. It no longer advises against travel to most of the country, including Tunis and the major tourist destinations.
Since the tragic terrorist attacks at the Bardo National Museum and Sousse in 2015, in which 31 Britons died, the government has kept its assessment of the risks to British nationals travelling to Tunisia under constant review. It has also worked closely with the Tunisian government and international partners to support improvements to Tunisia's security measures.
Having carefully reviewed conditions in Tunisia – including the threat from terrorism and improvements by the Tunisian security forces – the government decided that its travel advice should change.
Minister for the Middle East and North Africa Alistair Burt said:
Our travel advice aims to help people make their own informed decisions about foreign travel. Advice for Tunisia and for every country is regularly reviewed.

This update reflects our latest assessment that the risk to British nationals in Tunisia has changed. This is in part due to the security improvements that the Tunisian authorities and tourist industry have made since the tragic terrorist attacks in 2015, with support from the UK and international partners.

Whilst we are changing advice against all but essential travel in most of Tunisia, there remain real risks for British nationals and I recommend people read our travel advice before planning their travel.
Terrorists remain very likely to carry out attacks in Tunisia, as in many other countries. No travel is risk free and the government encourage people to continue to check the latest travel advice before travelling and to make their own decision about whether or not to travel. The UK continues to advise against travel to some areas in Tunisia, including those nearer the Libyan border and in closed military zones.
The latest travel advice to Tunisia can be found here, where visitors can also subscribe to an email alert service to be informed each time Tunisia travel advice is updated.
There has been no terrorist attack targeting foreign tourists in Tunisia since Sousse in June 2015.
The UK carries out its own travel advice assessments. However, these changes bring UK advice more into line with key partners – including the US, France, Italy and Germany.
Further information
Published 26 July 2017