Trust Special Administrator at South London Healthcare NHS Trust publishes draft report
The Trust Special Administrator at South London Healthcare NHS Trust has published a draft report making recommendations to the Secretary for…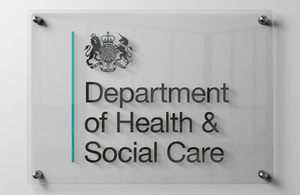 The Trust Special Administrator at South London Healthcare NHS Trust has published a draft report making recommendations to the Secretary for State in relation to securing a sustainable future for services provided by that trust.
The Trust Special Administrator was appointed in July by the Secretary of State under the Regime for Unsustainable NHS Providers, provisions for which are set out in primary legislation.  The regime seeks to ensure the delivery of high quality and affordable NHS services, protecting patients and staff from failing services.  It is a time-limited process which can be triggered when the widest range of other solutions to improve and maintain sustainability have been implemented and not delivered the results required.
The Trust Special Administrator will consult locally on his draft recommendations from 2 November to 13 December 2012, and make final recommendations to the Secretary of State as to the action that should be taken in relation to the trust in a final report by 7 January 2013.  The Secretary of State will make a final decision about whether or not to accept the recommendations by 1 February 2013.
The report, entitled "Draft Report - Securing sustainable NHS services", is available at the Trust Special Administrator's website.
Published 30 October 2012