Troubled families programme on track
Communities Secretary Eric Pickles has today announced that the Government's Troubled Families initiative is on track, with councils committed…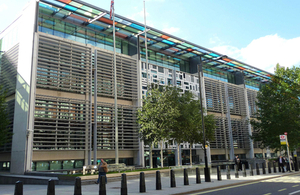 Communities Secretary Eric Pickles has today announced that the Government's Troubled Families initiative is on track, with councils committed to start working with more than a third of families in the first year of a three-year programme.
Huge enthusiasm has been shown for the scheme - with all 152 upper-tier local authorities in England on board - and momentum is now building, with families beginning to be identified and worked with, staff appointed and services expanded in order to get children back into school, reduce youth crime and anti-social behaviour and put adults on a path back to work.
Mr Pickles today confirmed that over 40,000 claims have been made for up-front 'attachment fees' worth over £100million as part of the groundbreaking payment-by-results programme. This means that - working with local authorities and other agencies - the Department for Communities and Local Government remains on schedule to meet the Prime Minister's pledge to turn around the lives of 120,000 troubled families by 2015.
The Local Government Secretary said:
I'm delighted that this programme is progressing so quickly as it is crucial to turning around the lives of families that have been untouched by the State for a generation or more and turning around communities that are blighted by the problems these families cause.

Up-front 'attachment fees' allow local services to be expanded and transformed in order to provide the joined-up and challenging approach we know is needed with these families, so it is good news that the Government has already paid out over £100million to allow this work to begin.

However under our payment-by-results programme full payment will not be made unless and until our goals of reducing truancy, youth crime, anti-social behaviour and unemployment have been achieved, as well as reducing the costs these families cause to the taxpayer.
Under the deal with local authorities, Government will pay councils up to £4,000 per eligible family if they reduce truancy, youth crime and anti-social behaviour or put parents back into work. The Government's £448million three-year budget is drawn from across seven departments in a bid to join up local services dealing with these families on the frontline.
Notes to editors
This Press Notice applies to England.

Local authorities have committed to start work with 41,835 families across England by the end of this financial year, over a third of the 120,000 the Prime Minister wants to see turned around by the end of this parliament.

The Department for Communities and Local Government has paid out £111,577,600 in the first round of payment-by-results attachment fees, which will allow local authorities to move quickly to reorganise services and start working with families.

Full details of the Troubled Families payment-by-results framework can be found here: www.communities.gov.uk/publications/communities/troubledfamiliesframework.

As part of the framework all upper-tier authorities have agreed the number of families they will work with over the three years of the programme and in claiming attachment fees have now committed to the number they will begin work with in the current financial year. This represents a large increase in the scale of activity being undertaken and most of the work is expected to commence in the latter part of the year to allow for the necessary expansion of services.
Published 8 October 2012