Tropical storm Tomas continues to affect travel
British nationals planning to travel to St Lucia are advised to check with their tour operator before travelling. Those travelling independently should try to speak to their airlines directly before going to the airport.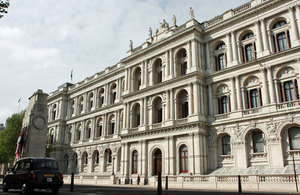 Tomas has been downgraded from a hurricane to a tropical storm. There are no longer any warnings in place for Tomas as it moves away from land.
Tomas has caused severe disruption in the Caribbean region. St Lucia was hit on 31 October causing landslides, damage to buildings and severe disruption to the road network. There were a number of deaths. Our travel advice for St Lucia has more information.
Haiti, the Dominican Republic, Jamaica, Cuba and the Turks & Caicos Islands have also been hit. There was heavy but localised flooding in the Turks and Caicos Islands and some disruption to power supplies. However, the tropical storm watch was removed at 1100 local on 6 November and the main airport in Providenciales also re-opened at midday that day. Power supplies are being restored and the islands are almost back to normal.
If you are in areas affected by the storm, you should follow the advice and instructions of local authorities, and use our LOCATE system to register with your nearest British Embassy, High Commission or Consulate.
For more information, see our travel advice by country and our advice on tropical cyclones.
Published 8 November 2010