Tropical storm Irene - advice for travellers
Hurricane Irene has been downgraded to a tropical storm.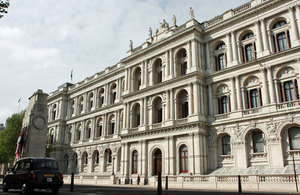 British nationals caught up in the storm should follow the advice of local authorities - and leave the area if advised.
Several major airports on the US east coast have been affected by closures but some are re-opening on Monday 29th August. See the Federal Aviation Administration website for updates and check with your airline or tour operator.
Travellers can monitor the progress of the storm on:
See also Foreign Office United States travel advice and get our updates on twitter @fcotravel and facebook
Published 29 August 2011