News story
Troops launch onto Salisbury Plain
Soldiers from 26 Engineer Regiment have spent 2 weeks training on Salisbury Plain in preparation for a major exercise in Canada.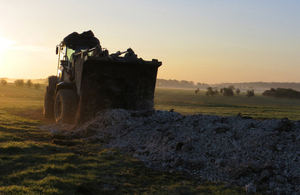 Some 130 soldiers from 30 Armoured Engineer Squadron, part of the Tidworth-based regiment, took part in Exercise Zulu Run, their final preparation before deployment on a larger exercise in Canada later in the year.
The troops carried out a range of training activities, including clearing minefields and preparing non-equipment bridges, which can be used to assist civilian evacuations from battle areas.
The soldiers also produced drinking water from the River Avon which, in a real life situation, can be issued to friendly troops and civilians.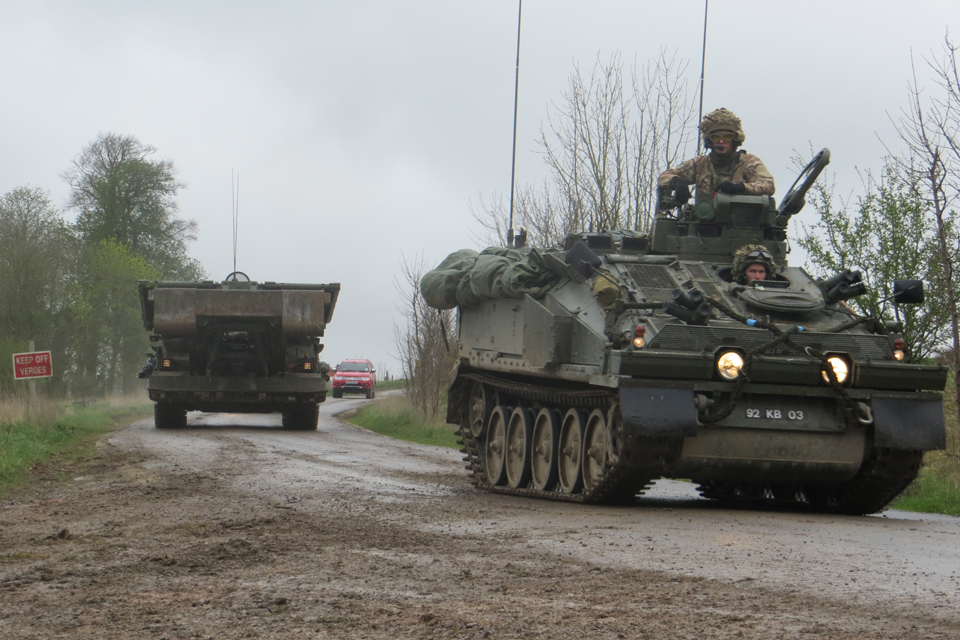 The training culminated in a week-long test exercise designed to validate the squadron's training competence.
Exercise Zulu Run, which included 40 heavy, light and wheeled vehicles, gave the soldiers the opportunity to prove that they are ready to carry out their role in Canada. There, they will be preparing for their role as the lead armoured engineer squadron, part of the army's lead armoured battle group.
This demanding 40-day exercise will test the squadron's ability to work with infantry, armour and artillery as part of the army's lead armoured capability.
Lieutenant Colonel Joe Fossey, commanding officer of 26 Engineer Regiment, said:
Salisbury Plain Training Area is an ideal area in which to train and test an armoured engineer squadron. It provides the space in which a large sub-unit can manoeuvre and practise its primary role of enabling battle groups to live, move and fight.

Widely accessible, it allows engineer squadrons to generate tempo and momentum by repeatedly practising mobility and survivability techniques and generate the right level of maintenance and support training.

This training area provides my squadrons with an unparalleled opportunity to increase their collective armoured engineer expertise and allow a degree of innovation as we test new capabilities, such as Terrier, in novel ways.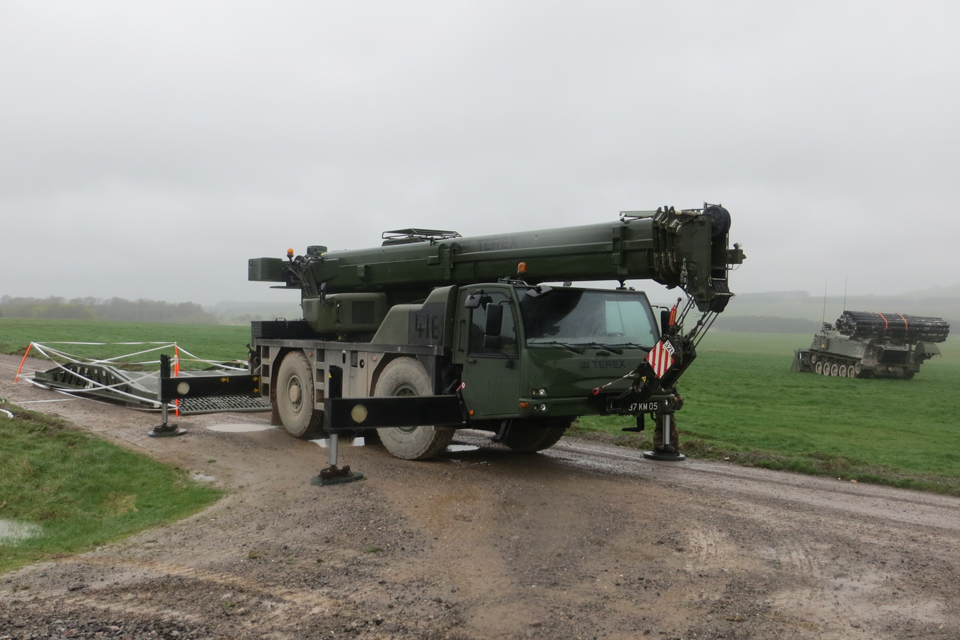 Salisbury Plain
Salisbury Plain Training Area is maintained by the Defence Infrastructure Organisation, which delivers the training service, enabling defence training users to live, work, train and deploy at home and overseas.
Published 8 May 2014