News story
Troops dig deep on Salisbury Plain
Military students have put their classroom teaching into practice during a recent exercise on Salisbury Plain.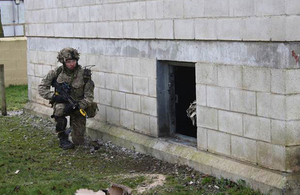 The 23 students have been taking part in Exercise Badgers' Hole, a mounted reconnaissance tactics course which teaches them the basics of being a reconnaissance vehicle or troop commander.
The group included troops from the Household Cavalry Regiment, the Queen's Dragoon Guards, the Royal Scots Dragoon Guards, the Royal Dragoon Guards, the 9th/12th Royal Lancers, the Queen's Royal Lancers, and the Light Dragoons
Badgers' Hole is one of 5 exercises on the course. It tests the students on urban warfare training, including room clearance, using vehicles in the urban environment and establishing hides.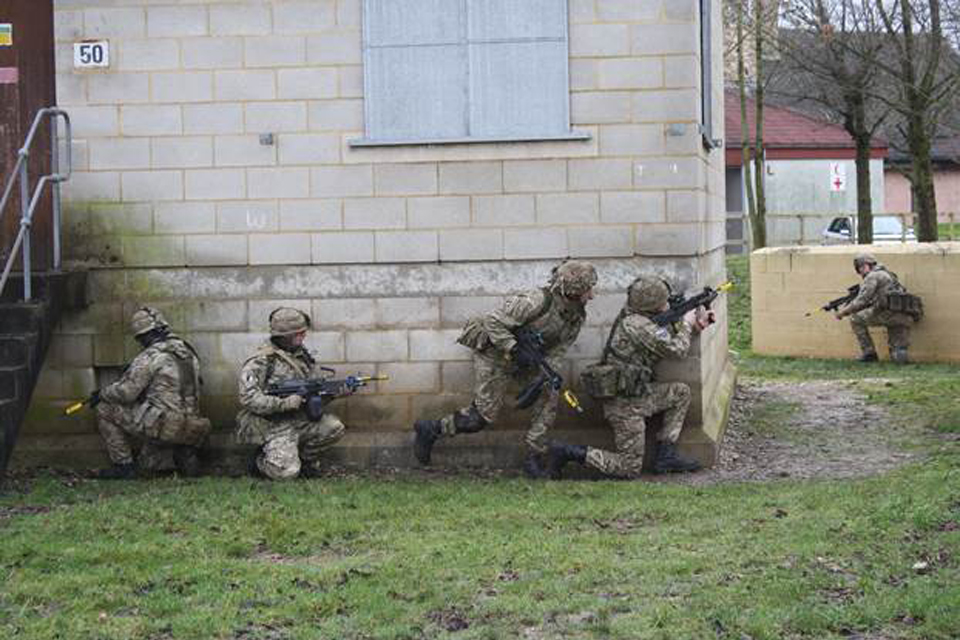 On completion of the exercise the non-commissioned officers qualify as vehicle commanders. This allows them to return to their units to run their own crew and command a tracked military reconnaissance vehicle. They will qualify as troop leaders and return to regimental duty to command their own 12-man troops.
Salisbury Plain is used for the exercise, as the course is run out of the Land Warfare Centre in nearby Warminster.
Major Joe Bigg, from the Queen's Royal Lancers, said:
The proximity of Salisbury Plain allows the students to quickly deploy on exercise in what is a hectic course programme.

The Plain provides a good variety of ground for the students to exercise on; whether that is vehicle manoeuvre, dismounted recce patrols or sub-surface ops.

The availability of the Land Warfare Centre Battle Group exercising troops allows enemy forces to be easily replicated, adding extra complexity and realism to the exercises.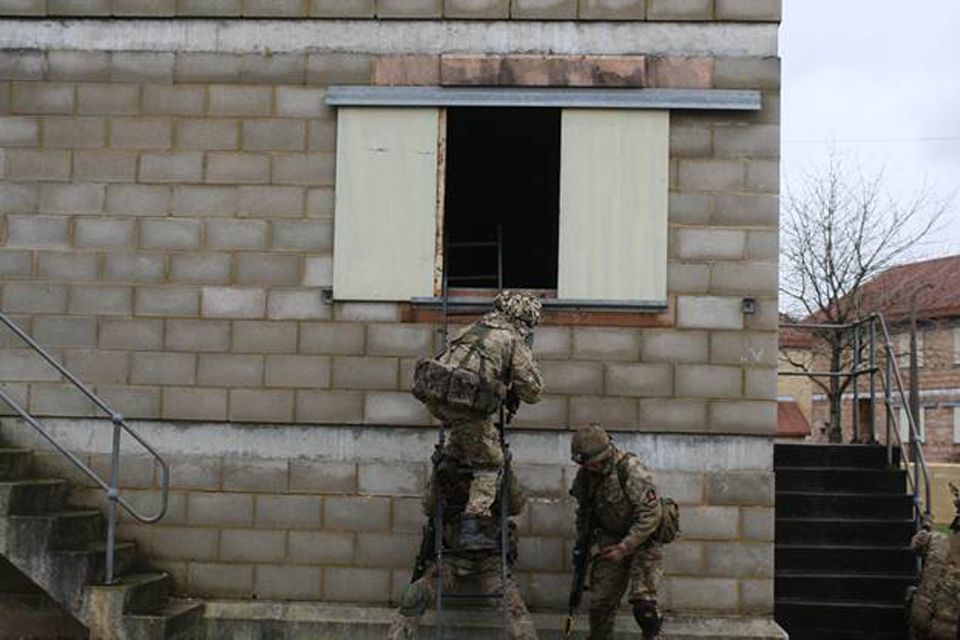 Salisbury Plain Training Area
Salisbury Plain Training Area is maintained by the Defence Infrastructure Organisation (DIO), which delivers the training service, enabling defence training users to live, work, train and deploy at home and overseas.
Lieutenant Colonel Mark Hiskett, Principal Training Safety Officer, DIO Service Delivery Training South West, said:
DIO's priority is to support our armed forces as they prepare for operations. Salisbury Plain is a diverse training area and the challenging terrain enables soldiers to really test themselves.

We are pleased to be able to offer the environment and facilities that support our military personnel to further cement, and put into practice, what they have learnt in the classroom.
Published 29 January 2014