Trilateral RegWatchEurope workshop
Trilateral RegWatchEurope workshop with the Office of the Icelandic Prime Minister and the Norwegian Better Regulation Council (NBRC) summary.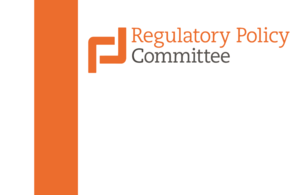 From 17-18 February the RPC secretariat engaged with the Norwegian Regelradet and members of the Icelandic administration in Iceland's capital Reykjavik to exchange best practice, innovative ideas and emerging methodological approaches from countries with both limited and extensive administrative and regulatory capacities.
The RPC outlined the process of independent scrutiny within the UK's Better Regulation framework. Similarly, our Norwegian counterparts shared their own useful experience with setting up an independent body and the composition of the institutions involved. The RPC also offered specific methodological advice on proportionality requirements to assess impacts on business and society, small and micro business assessments, trade assessments and key best practice principles for regulatory scrutiny.
Our Icelandic partners shared the significant challenges they have faced to their domestic regulatory framework. The limited resources available to the Icelandic administration for the purposes of better regulation have necessitated innovative approaches to the regulatory scrutiny process. For example, Iceland have introduced an online consultation portal (https://samradsgatt.island.is/) for regulatory proposals and related impact assessments. Specific stakeholders and the wider public can comment on draft legislation, resulting in the Icelandic media closely monitoring and reporting on the Government's publications on the system. The RPC commends this best practice approach to public consultation as part of the regulatory scrutiny function.
Iceland has also recently introduced 'gender assessments' in impact assessments to evaluate the different impacts on men and women from regulatory proposals. The Icelandic Government has established a significant unproportionate burden on women from existing regulation and seeks to implement a framework to reduce this inequality. Similarly, the Icelandic Government seems very keen on improving its methodology of assessing and scrutinising environmental and climate impacts. The RPC should look to compare the differences between the Icelandic gender and environment assessments and the UK's existing approach.
The RPC look forward to collaborating with our international partners at future multilateral exchanges and welcome the opportunity to exchange knowledge on better regulation and regulatory scrutiny to continually improve our methodology and best practice principles.