Travelling in Europe? Make sure you are covered
After research showed over half of British travellers believe that an EHIC entitles them to free emergency medical care anywhere in Europe, the FCO reminds Brits to check the restrictions before travel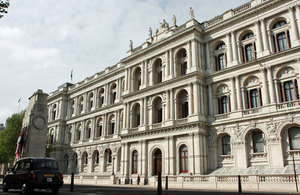 Research from Gocompare.com reveals that there's considerable confusion amongst British travellers as to what benefits the European Health Insurance Card (EHIC) does and does not provide. The EHIC is essential for British travellers to Europe. In some hospitals it may entitle you to free or reduced cost state healthcare, and some insurance companies may reduce or waive their excess costs depending on your travel insurance policy. But an EHIC card does not always entitle you to free or cover full costs of medical treatment in Europe. It also does not cover the cost of medical repatriation should you need it.
The EHIC is valid in the European Economic Area (EEA) which is made up of all 27 members of the European Union plus Iceland, Liechtenstein and Norway. The EEA has a special arrangement with Switzerland which allows the EHIC issued in any EEA member state to be used to access healthcare there.
Lynda St Cooke of the Foreign Office's Know Before You Go Campaign said: "It is worrying that so many British EHIC holders are not aware of what the card entitles them to. If you are travelling in Europe, you should definitely take your EHIC - you can apply for it free on the NHS website. But it is also important to take out comprehensive travel insurance before you travel".
Published 24 April 2012