Travel update: Astonbury Limited ceases trading
Astonbury Limited, trading as Skyjet and Skyjet Travel have ceased trading with immediate affect. The Civil Aviation Authority have published information for travellers.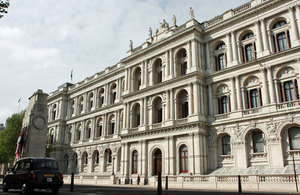 The Ilford based company operated services with the Austrian Carrier Comtel.
Passengers who are overseas
Passengers currently overseas who are contracted with Skyjet should make their own arrangements to return to the UK. Passengers who booked ATOL protected flights with Skyjet may be able to claim a refund.
More information is on the CAA website
Passengers who are due to travel
All forward bookings are now cancelled and passengers are advised not to go to the airport.
Further information is on the CAA website
The company sold flights to the Indian Sub-Continent.
Published 17 November 2011