Travel tips from Foreign Office staff - and we want yours too
The Foreign Office is calling on the public to provide travel tips as British nationals prepare to go abroad for the August bank holiday weekend.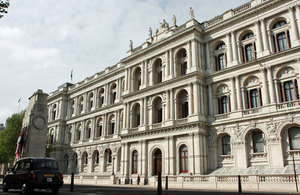 It's always good to get advice from someone in the know if you want to enjoy yourself, stay safe and make sure that you make the most of your break.
That's why we're asking you to record your top travel tip using Audioboo and tweet it using the hashtag #mytraveltip. We'll share the best of the advice from our official travel advice twitter account @fcotravel.
The tips can be anything from a surprising law or custom that you came across while travelling, to a reminder about something that you always forget.
Or perhaps you are a resident abroad and you can share something about your town that only a local would know? Whatever it is, we want to hear from you.
Here are a few tips from Foreign Office staff:
when you are on the plane, never put any important documents in the front seat pocket…especially not your passport. You don't want to forget it when leaving the plane.

don't mix alcohol and swimming pools.
don't forget where you parked your car at the airport. It makes the journey home pretty tricky.
Published 23 August 2011