Travel health advice on measles
Foreign travel is one of the main reasons for cases of measles in the UK.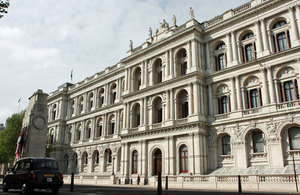 Measles is a highly infectious viral illness. It causes a range of symptoms including fever, coughing and distinctive red-brown spots on the skin. Complications can occur, like ear and eye infections and pneumonia. Other more serious complications are rarer but can be fatal.
Unvaccinated, non-immune travellers are at risk when visiting countries where measles occurs, especially if staying with friends or family and mixing with the local population.
According to Health Protection Agency figures, there were a provisional total of 135 confirmed cases in the UK between January and March 2011. The HPA reported that most cases were in unvaccinated individuals and that many UK cases were associated with foreign travel.
Outbreaks of measles have been reported from 24 countries in Europe in 2011, with France reporting the largest number of cases to date this year. Measles is endemic in parts of Africa and Asia, including India.
The measles, mumps and rubella (MMR) vaccination is the most effective way of preventing measles.
Make sure you:
See your doctor before you travel to make sure your vaccinations are up to date for the places you intend to visit - even if you think you've been vaccinated or have had measles before
Have comprehensive travel and medical insurance, and you have checked the exclusions carefully
Monitor our travel advice for updates
Seek medical advice if you show any symptoms.
Published 27 May 2011