Travel disruptions in Europe
There is likely to be ongoing disruption to public services including transport in countries across Europe as a result of industrial action.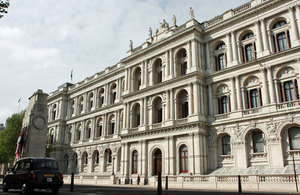 If you are planning travel to or via Europe, you should follow media reports and contact your travel company for the latest updates before departure.
Planned strikes have been announced in the following countries. However, additional strikes in these and other countries could be called at little or no notice.
Italy:
1 October 2010: 24 Hour general public transport strike
14 October 2010: 4 hour pilot and flight assistants strike by Meridiana Fly from 10.00 to 14.00
25 October 2010: 24 hour pilots and flight assistants Alitalia Group, CAI and AIR ONE; 4 hour pilot strike by Meridiana Fly from10.00 to 14.00
5 November 2010: 4 hour ground staff Alitalia, CAI from 12.00 to 16.00
Greece:
A 24-hour general strike by public sector workers on 7 October has been announced. Travellers should expect delays and there is a possibility of some flights being cancelled. Passengers are advised to contact the airline they are travelling with for further information.
For more information on local travel, see our travel advice by country in Europe.
Published 29 September 2010