Travel disruption across UK
Continuing travel disruptions possible following severe weather across the UK and Europe.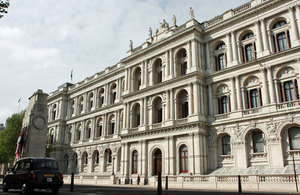 Following severe weather conditions over the weekend, there may be continuing disruption to air, rail and road travel across the UK, with cancellations and delays possible.
Travellers are advised to contact their airlines or travel providers for the latest information before departing, and to allow extra time for their their journey.
Published 5 February 2012