World news story
Travel advice leaflet for DPRK
The British Embassy in Pyongyang has launched a Travel Advice leaflet for British Nationals visiting the DPRK.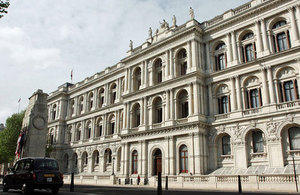 The British Embassy, Pyongyang has, in conjunction with FCO Consular Directorate, produced a Travel Advice leaflet for British nationals who are visiting North Korea.
For tourists, the leaflets are available through travel companies operating in the country. For those who will be working in DPRK, leaflets can be obtained from the British Embassy. .
The pocket size leaflet gives advice on how to prepare for your visit, procedures on arrival and some basic do's and don'ts. It also contains some useful contact details that visitors may need. For your safety and security it is recommended that prior to your visit that you read the FCO Travel Advice for North Korea and obtain comprehensive medical insurance.
If you are a travel company operating in North Korea and would like, but haven't received the leaflets yet, please contact the British Embassy in Pyongyang.
Published 16 October 2014