News story
Travel advice for Yemen
We strongly urge all British nationals to leave the country now by commercial means.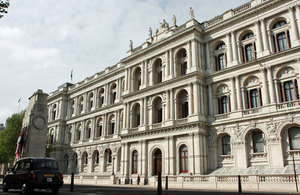 We advise against all travel to Yemen and strongly urge British nationals to leave now by commercial means. See a list of airlines flying from Yemen.
Our current ability to provide consular assistance is limited. If you do not leave the country now, whilst commercial carriers are still flying, it is highly unlikely that the British government will be able to evacuate you or provide consular assistance, in the event of a further deterioration of the security situation.
Keeping in touch
Call: +44 (0)20 7008 1500 from the UK or 00 967 1 308125 from Yemen
Skype ID: yemen-uk-fco-assistance
Published 5 April 2011