News story
Travel advice for Nigeria during general elections
Gubernatorial elections are scheduled to take place on 26 April.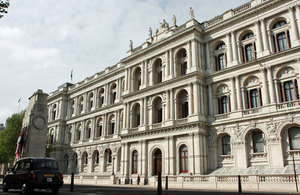 We expect restrictions on vehicular and other movements on election days and the preceding night. You are advised to comply with them.
You should exercise caution and vigilance during the election period, particularly in areas where there are political or other large public gatherings. You should avoid polling booths unless you are a registered voter, an accredited observer or an accredited journalist.
In the days following elections you are advised to continue to exercise extreme caution and vigilance. Following presidential elections on 16 April, incidents of localised violence were reported on 18 April in parts of northern Nigeria, including in Sokoto, Kano and Kaduna States.
The Nigerian Authorities have announced restrictions on vehicular movements on election days. These may apply to airport journeys. Land borders will be closed during voting hours on lection days. We expect additional vehicle movement restrictions to be put in place the evening before the final election day on 26 April.
Demonstrations and outbreaks of localised civil unrest and violence can occur with little notice throughout the country. The security situation may deteriorate rapidly in the vicinity of political gatherings. If you encounter a threatening or intimidating situation do not try to make your way through it. Turn round and go home.
Published 19 April 2011