News story
Travel advice for Lebanon updated
Travel advice for Lebanon has been reviewed and reissued with a change to the overall level of advice. We advise against all but essential travel to the whole of Lebanon.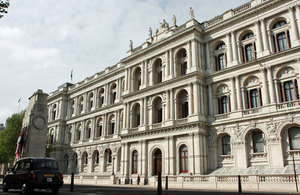 On 19 October 2012 a car bomb exploded in the Achrafieh district of Beirut resulting in eight fatalities and a large number of casualties. British Nationals in Beirut are advised to exercise extreme caution and stay indoors. You should keep yourself informed of developments by keeping abreast of local security advice, media reports and travel advice for Lebanon.
Numerous roads throughout Lebanon, including the airport highway, are currently subject to closure with groups of protesters burning tyres.? There have also been reports of gunfire and sporadic violence breaking out across the country and there is potential for an upsurge in violence.?
We advise against all travel to Palestinian refugee camps in Lebanon due to the risks of insecurity, and we advise against all travel to the city of Tripoli. During the week of 20 August 2012, 15 people were reported killed in fighting. Further clashes are possible.
Published 20 October 2012