Travel advice for European football matches this week
Tottenham, Manchester City and Liverpool are playing in Europe this week. Check our travel advice for fans if you're going to the match.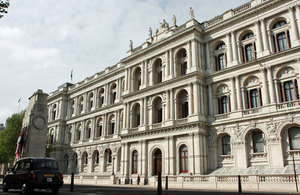 In the Champions League Tottenham play AC Milan on 15 February. In the Europa League Manchester City play Aris Salonika on the 15 and Liverpool play Sparta Prague on 17 February.
You can find information and advice for fans going to the matches on our travelling football fans page, and general information on travel to Italy, Greece and the Czech Republic in our Travel advice by country.
Remember:
You don't need a visa to travel to Italy, Greece or the Czech Republic, but your passport should be valid for the duration of your stay.
Take your European Health Insurance Card for emergency treatment. Remember to take out some travel insurance, even if you're only going for one night - it could save you a lot of money if you get into difficulties.
You should carry Photo ID with you at all times. Tottenham fans going to the San Siro Stadium will need to take their passport for entry into the stadium.
Published 14 February 2011