World news story
Travel advice: FC Young Boys v Everton
Travel advice for fans travelling to Berne, Switzerland for the FC Young Boys v Everton match on 19 February 2015.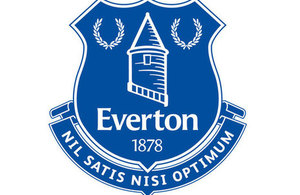 Date: 19 February 2015
Venue: Stade de Suisse, Berne
Kick off time: 7pm (local time)
As well as this advice, check out our travel advice for Switzerland
Passports and visas
if you are a British Citizen or British Subject with Right of Abode in the United Kingdom, you will not need a visa to enter Switzerland. Other British passport holders should check entry requirements with the nearest Swiss Diplomatic mission.

your passport should be valid for the proposed duration of your stay. No additional period of validity beyond this is required. The Swiss authorities have confirmed they will accept British passports extended by 12 months by British Embassies and Consulates under additional measures put in place in mid-2014.

please ensure your passport is kept safe. In case of lost or stolen passports, please contact the British Embassy in Berne in order to arrange an appointment for an Emergency Travel Document.

take out adequate travel insurance before travelling.

remember your European Health Insurance Card (EHIC) but also take out travel insurance, even if you're only going for one night - it could save you a lot of money if you get into difficulties
Getting to the stadium
The stadium, Stade de Suisse, which has a capacity of 32,000 opened in 2005 and is a modern venue located in Wankdorf quarter, approximately 2 kilometres from the Berne city centre. The stadium building includes a small shopping centre.
Airport
Berne Airport (Belp) is reachable by public transport in approx. 45 minutes from the city centre. Zurich Airport is about 1 hour 15 minutes by train from the city centre.
You can get to the the stadium by public transport: take tram number 9 from the city centre to Wankdorf Centre, which is the closest tram stop in front of the stadium. This journey takes about 15 minutes.
NOTE: Match day tickets entitle supporters to travel free on match day for some of the time before and after the match. Please check your ticket for details.
A taxi from Berne city centre to the stadium should cost around CHF 25. Note: Swiss currency is the Swiss Franc (CHF).
At the match
Everton supporters will be located in Stand B.

entry will be by electronic scanning of the ticket and then body search by stewards. Turnstiles open around 1 hour before kick-off and supporters are advised to arrive in good time.

prohibited items are similar to this in the UK. In particular no bottles will be permitted or excessively large banners or flag poles. While there are luggage deposit facilities, it is not recommended you bring large items to the ground.

anyone who is drunk or behaving in an inappropriate manner will not be permitted entry and could face arrest. Alcohol will not be available within the stadium.

catering facilities are available in the visitors section throughout the match where cash payments can be made using local currency.

Everton supporters will be held back for a period of time at the end of the match.
Tips
Switzerland is generally a safe country but you should take common sense precautions when in crowded city areas and on local transport as pick pockets do operate. This includes keeping valuables safe and bags secure and preferably leaving all valuables in your hotel safety deposit box.
British Embassy address and telephone numbers
British Embassy Berne
Thunstrasse 50
3005 Berne
Switzerland

Telephone: +41 (0) 31 359 7700 (also for out of hours emergencies)
Office hours: Monday to Friday: 8.30am to 12.30pm and 1.30pm to 5pm
For more information and detailed Travel Advice for Switzerland, please visit the British Embassy Berne website
Emergency services numbers
Public Emergency Line: 112
Published 16 January 2015