News story
Transport Secretary sees benefits of rail investment in Derbyshire
Patrick McLoughlin celebrates start of work on Ilkeston station and Crossrail contract win for local firm.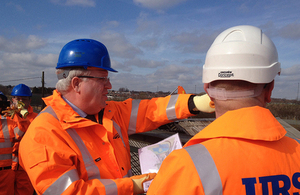 Transport Secretary Patrick McLoughlin visited Derbyshire today (6 March 2015) to see how the government's record investment in the rail network is connecting communities and boosting local business.
The Transport Secretary travelled to Ilkeston to mark the start of work on a brand-new station serving the town, which will transform travel for passengers when it opens in early 2016. The £9.6 million station, which has been part-funded from the government's new station fund, will provide direct, hourly connections to Nottingham, Chesterfield and Sheffield.
Full construction is due to start in the summer, with the derelict station building on the site being demolished today as part of initial clearance works. The town has been without a station for 40 years.
Patrick McLoughlin said:
The new station at Ilkeston will make a real difference to the local area when it opens, and will help secure economic growth across the region by linking people with jobs, and businesses with people.

Investing in projects like this is a central part of our long-term economic plan, as part of the record investment in our rail network between 2014 and 2019. I am pleased that work is now underway, and I look forward to it being completed as soon as possible.
The new station will feature 2 platforms, ticket machines, and a car park. It will support the development of the local area, as well as attracting more business to the town.
The Transport Secretary was also in Derby today to congratulate local engineering firm Garrandale Group on securing contracts for the Crossrail project worth £15 million. Garrandale will supply Bombardier with equipment for manufacturing the state-of-the-art new Crossrail trains, which will run on the new east-west route across London.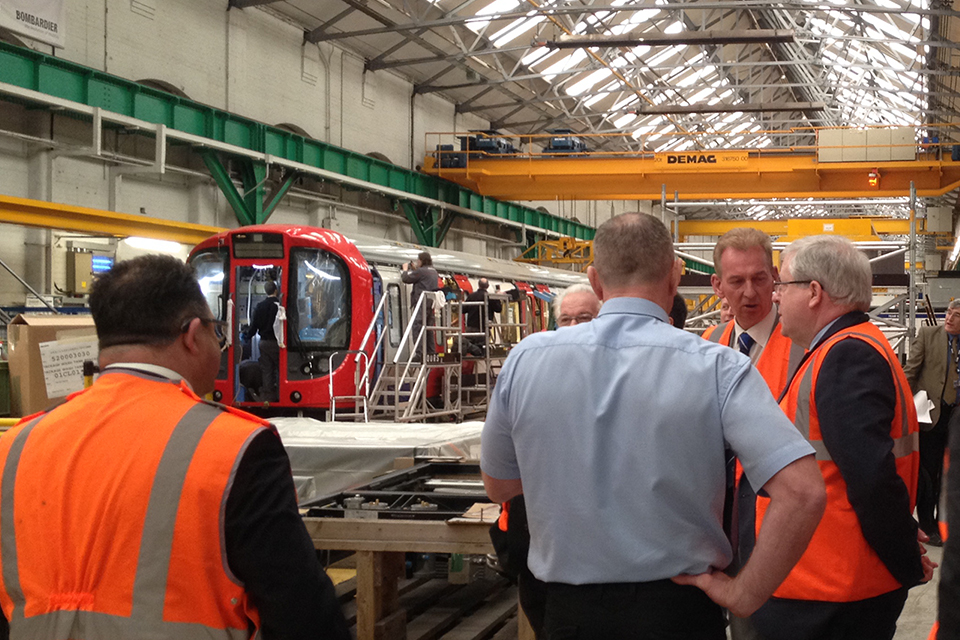 Patrick McLoughlin added:
Garrandale's success is proof of how Crossrail is helping to secure long-term economic growth across the UK, including here in Derbyshire, by creating real opportunities for local businesses.
Rail media enquiries
Press enquiries 020 7944 3021
Out of hours 020 7944 4292
Switchboard 0300 330 3000
Published 6 March 2015