News story
Transport Secretary opens A11 dual carriageway
New improvements to the A11 will create 9 extra miles and boost the economy.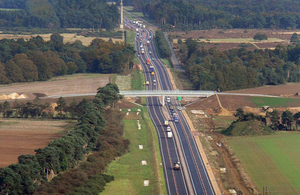 A multi-million pound upgrade to the A11 dual carriageway was formally opened today (12 December 2014) by Transport Secretary Patrick McLoughlin.
The £105 million investment will create more than 9 extra miles on a key link between the M11 and Norwich. It will bring a significant boost to the economy, reduce congestion and improve road safety in the east of England.
The Highways Agency scheme between the Fiveways roundabout and Thetford has involved widening 5.5 miles of the A11 and building a new 3.6 mile bypass around the village of Elveden. A new underpass near the war memorial has also been constructed, thanks to additional funding from Suffolk County Council.
Patrick McLoughlin said:
This major upgrade to the A11 is part of the most ambitious, far-reaching roads programme for decades. It will not only benefit those who use the road every day but create jobs and opportunities, benefiting hardworking families across the east of England.

This government has a long term plan to secure Britain's future and our £15 billion roads programme is demonstration of that.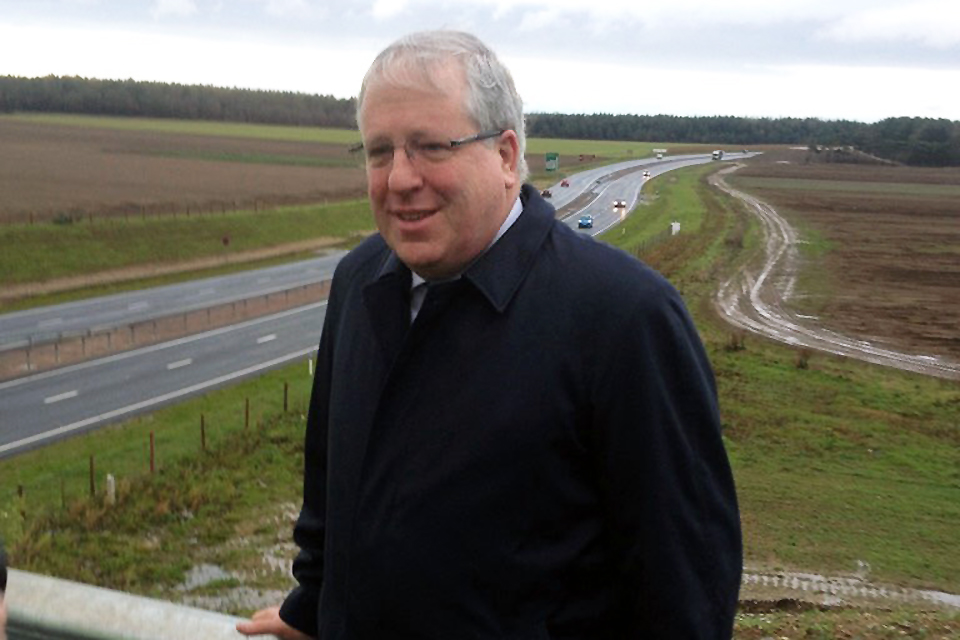 The A11 upgrade began in January 2013, part of the £3.3 billion investment announced in the last spending review period. On 1 December 2014, the government announced an additional £15 billion will be spent over next parliament to further improve the road network.
A commemorative plaque was unveiled by the Transport Secretary to mark the occasion and will be mounted near the new underpass at the war memorial.
Roads media enquiries
Press enquiries 020 7944 3021
Out of hours 020 7944 4292
Switchboard 0300 330 3000
Published 12 December 2014