Transport routes during the 2012 Games
Olympic Route Network published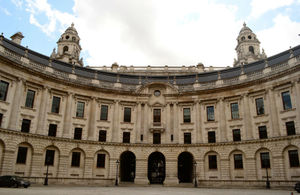 Plans to make sure London keeps moving during the 2012 Games and that athletes, officials, media and the Olympic family can get to venues on time have been published today.
The Olympic Route Network and Paralympic Route Network (ORN/PRN) will help people who are essential to the Games get to the venues, while ensuring that millions of Londoners are able to go about their business with as little disruption as possible.
A total of 82,000 people will use the ORN during the Games, including:
18,000 athletes and team officials during the Olympic Games (6,000 during the Paralympic Games)
5,000 technical officials including judges, referees and umpires
6,000 Olympic officials from the International Olympic Committee, the International Paralympic Committee and International Sports Federations
20,000 broadcast media and 8,000 journalists and photographers from across the world
25,000 marketing partners whose funding and support is essential to the running of the Games
Hugh Robertson, Sport and Olympics Minister said: "Other host cities have learnt the hard way the importance of having a well organised and efficient transport system when hosting an Olympic and Paralympic Games. Make no mistake - this is absolutely critical to a successful Games, and, without it, we will not be able to move around athletes, officials and the media with the necessary degree of certainty.
"These plans strike an appropriate balance between the demands of hosting this unique event and the day-to-day needs of residents and businesses. The considerable improvements to transport in London and other host cities to support the ORN will have long-term benefits for locals after the Games."
Further information
Published 29 July 2010