Transparency is key - Duncan
In two speeches this week, Minister of State for International Development Alan Duncan has been explaining where and how British development funding will be delivered over the next four years.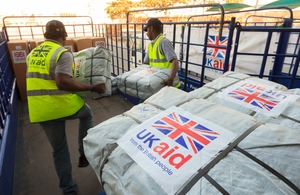 Speaking today at PwC's International Development Conference 2011 to a 200-plus strong audience, the Minister set out the importance of transparency for ensuring that aid delivered real and quantifiable results.
"Firstly, it means that UK taxpayers can see where their hard-earned money is going," he said. "Secondly, it enables the people for whom the money was intended to check whether it's being used properly and to be able to shout if it isn't.
"DFID is the first aid organisation to publish data to the new international aid transparency standard. We encourage other donors to apply the same level of transparency and, crucially, we have said that we expect no less from those organisations that we fund."
Yesterday, at the Chartered Institute of Public Finance and Accountancy (CIPFA) Conference, the Minister was also making clear the importance of ensuring value for money for taxpayers' funds, even in the most difficult of places.
"We work in some of the poorest countries, including countries that are either in - or emerging from - conflict," he explained. "We go in with our eyes open. We assess the risks and we manage them.
"So we make very careful judgements about the benefits and the risks in deciding how to use taxpayers' money."
Published 17 March 2011