Community leaders share their vision for the region's future beyond 2012.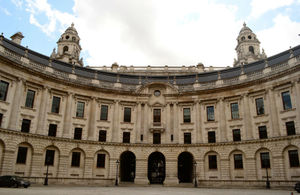 Business and education leaders, MPs, councillors and members of the Olympic family were at Westfield Stratford City onWednesday, 15 September to talk about regeneration and the impact of the Olympics on East London.
The London First summer event brought together 200 key figures who will be responsible for transforming East London, building on the opportunity created by the Olympics.
Creating opportunities
"Westfields is a great example of the legacy the Games will leave for East London, a vibrant economy fuelled by new commercial activity, creating thousands of jobs, and reviving an area once forgotten by industry" said Hugh Robertson, Minister for Sport and the Olympics.
"The Olympic Games has amazing potential for attracting investment and creating opportunities for business, and I hope that business will capitalise on these opportunities and encourage their employees to get involved in the Games."
The Westfield Stratford City will be the largest urban shopping centre in Europe, creating up to 18,000 jobs when complete, the majority in retail and leisure.
Further information
Published 23 February 2012