Press release
Traffic officers deliver safety lesson to school pupils
Highways England traffic officers spell out key safety messages to the drivers of tomorrow.
This news article was withdrawn on
This document is no longer current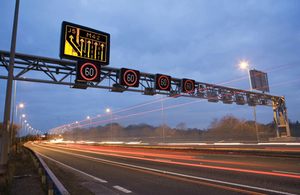 Traffic officers from Highways England spelt out key safety messages to the drivers of tomorrow when they took part in a special school event in Portishead.
Traffic officers Steve Jones and John Farmer, together with Terry Robinson from Professional and Technical Services, joined colleagues from Avon and Somerset Police, Avon Fire & Rescue Service and RNLI in a dedicated safety day at St Peter's Church of England Primary School.
John said:
Events such as these are a great way to relay the message of what to do in an emergency, but it also offered a brilliant opportunity to get across safety messages around our motorway environment, and the feedback from the school has been fantastic.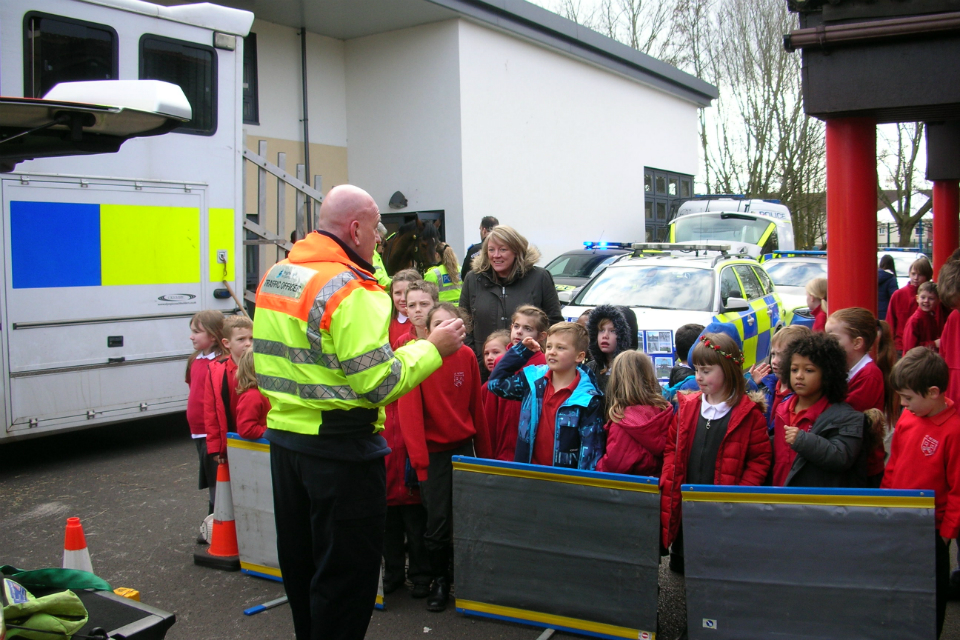 The all day event was aimed not only at the personal safety of the pupils but also the safety implications of their actions on others, and Terry also demonstrated the various types of safety equipment used by engineers and explained the dangers of construction sites in general.
The traffic officers attended with one of Highways England's patrol vehicles and delivered numerous talks to the school's year groups on how to stay safe if the vehicle they are travelling in breaks down on the motorway, and also reinforced safety messages of playing on or near the motorway.
And Steve added:
It was a fun-packed day and it was good to be proactive in getting the safety message across to the pupils.
General enquiries
Members of the public should contact the Highways England customer contact centre on 0300 123 5000.
Media enquiries
Journalists should contact the Highways England press office on 0844 693 1448 and use the menu to speak to the most appropriate press officer.
Published 24 March 2016