Government response
Traffic officer dies on M25
Statement as traffic officer dies tragically on the M25.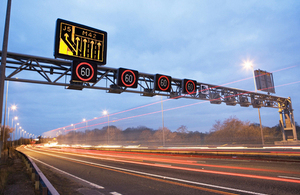 "We can confirm a Highways Agency Traffic Officer was involved in a fatal incident at around 2.50 pm yesterday at junction 5 of the M25 near Sevenoaks.
"The officer's next of kin have been informed and our deepest sympathies are with them at this time.
"The Highways Agency is liaising with relevant investigating authorities and as such it would not be appropriate to comment further."
Published 26 September 2012