World news story
Trade & Investment minister reflects on visit to Norway
Lord Livingston blogs about his visit to Norway on 14 and 15 January, where he met government representatives and business leaders.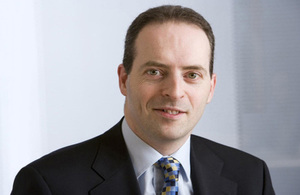 My trip to Norway last week was particularly significant as it was my first official overseas visit as Minister. It reflected Norway's importance as a long-established and valued trade partner for the UK. Britain and Norway already have a strong relationship, but the visit highlighted the huge scope for British businesses, particularly mid-sized firms, to increase their potential in Norway, especially in the consumer segment, whether high-tech products or luxury brands.
My personal history with Norway goes back to when I was Group Finance Director of Dixons when I acquired Norwegian electronics retailer Elkjøp – now the market leader across the Nordic region. Coming back to Oslo reminded me just how open and warm the Norwegians are (and how cold the country can be!).
I met both the Minister for Transport, Kjetil Solvik-Olsen and the State Secretary for Trade, Mr Eirik Lae Solberg, and both made me realise that even though the opportunities in Norway are large, the UK companies supplying them do not necessarily need to be. What we can offer is quality, and that is what they ask for.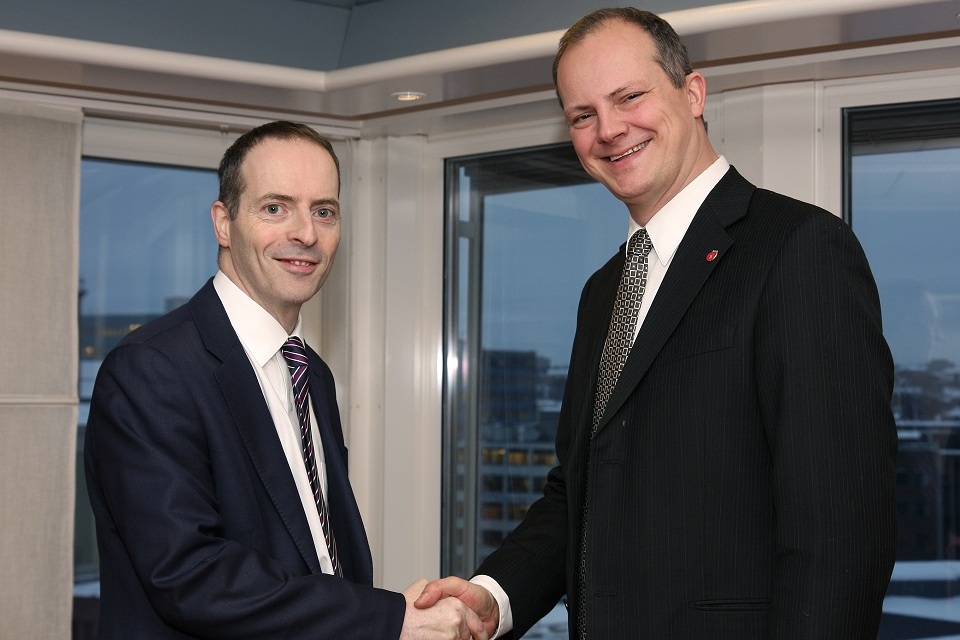 But the big ones are there as well. I am pleased that British defence firms are already playing their part. During my trip, I met with BAE Systems who have done great business in Norway, and my visit comes just after the successful AgustaWestland sale of 16 search and rescue helicopters.
But I could not visit Norway and miss out the energy sector. I met with Statoil and Statkraft and heard about their plans for more UK offshore wind. I also hope they will continue to support local SMEs and play their role in building up a vibrant supply chain industry. I also had the pleasure of meeting with industrialist and entrepreneur Kjell Inge Røkke and the Aker Group. Aker employs 3400 people in the UK, and see its UK operations as key to future international developments.
But I would like to see more British companies look to Norway to do business, through exports, or establishing strong local presence like Rolls Royce Marine, Boots and GSK have done with great success.
In fact, there are many exciting areas that offer opportunities for British firms in the Norwegian market, from energy technology, construction and infrastructure, healthcare, biotechnology, telecommunications and ICT.
So if your company is looking to take that first step into Norway, contact UKTI. Our staff in offices around the UK, and in the British Embassy in Oslo, can help identify the business opportunities that are waiting for you, and they will work hard to win you business. I know - I've met them!
On a side note, as a lifelong fan of Celtic, I am also very pleased to hear that they have just signed on Norwegian midfielder Stefan Johansen. Fingers crossed that Norway's most recent export proves to be a good move!
Published 20 January 2014