News story
Track system completed at UK's largest training area
Soldiers have helped to complete a network of tracks across the UK's largest military training area.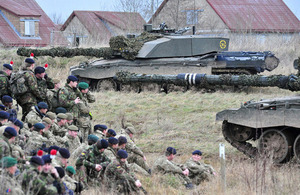 The tracks enable safer, more efficient use of the training area by military traffic, including Challenger 2 tanks, while also reducing environmental damage.
Working with staff from the Defence Infrastructure Organisation (DIO) and its strategic partner Landmarc Support Services, soldiers from 26 Engineer Regiment constructed the last 3 kilometres (km) of the 50km network of tracks on Salisbury Plain.
Royal Engineers units carried out some of the work to provide soldiers with valuable training tasks.
Lieutenant Colonel John Ridge, Commanding Officer of 26 Engineer Regiment, said:
I am extremely proud of what 26 Engineer Regiment achieved alongside DIO and Landmarc Support Services. This was a true 'win-win' project.

My soldiers thoroughly enjoyed working alongside civilian contractors and learned a huge amount from the experience. Moreover, we have also been able to bring to bear the power of the reserves, with a number of soldiers from reserve regiments joining us on task throughout. It has been a superb training opportunity; I look forward to further such tasks in the future.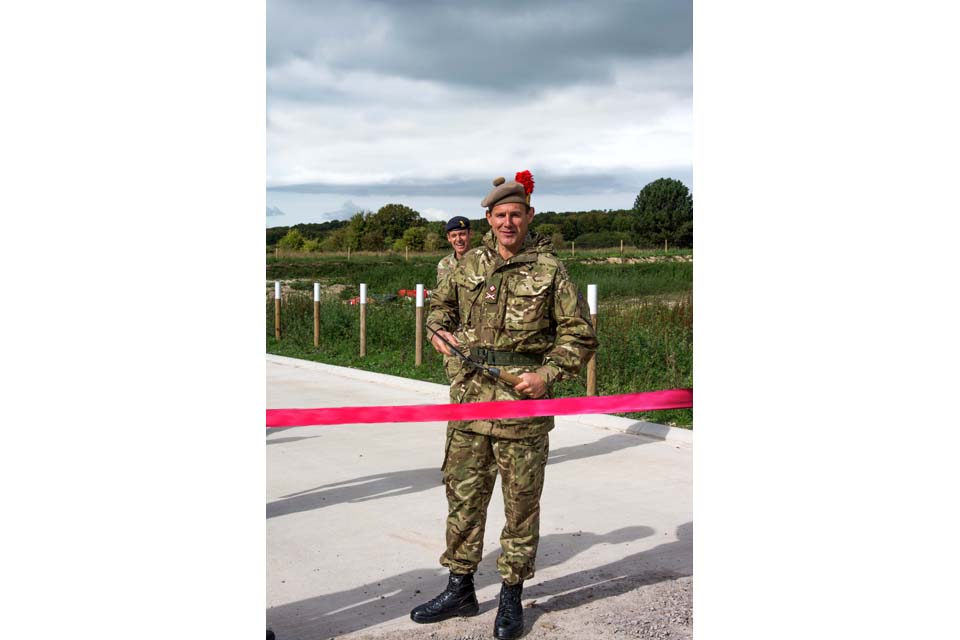 DIO Senior Project Manager Nick Dredge said:
DIO's priority is to support our Armed Forces as they prepare for operations. It's been great to be at the helm of a project where a good team spirit reigned throughout, especially with so many stakeholders involved.
Landmarc was instrumental in the project. Its involvement was during the final stages, managing the construction of the 2 tank crossings, 3.5km of new stone track and a new link road, as well as resurfacing 14km of existing tracks.
Clive Paxman, Project Manager at Landmarc Support Services, said:
This project presented a number of challenges, not least because we had to reschedule and pre-programme work to fit around brigade training exercises.

The successful completion of this project is testament to the close working relationship between everyone involved – all of whom worked tirelessly and passionately to complete the build on time and to budget.
Construction work on the project began in September 2009 and almost 35km of stone tracks have been constructed, upgraded or realigned. Some 15 highway crossings have been rebuilt involving some relocations to improve safety. This work was mostly delivered by the regional prime contractor Debut who used BAM Nuttall to undertake the works.
Published 11 October 2013