Tougher checks for sex offenders
Proposals to introduce tougher checks on known sex offenders have been published today.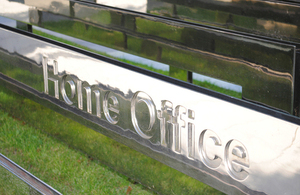 Currently, sex offenders are required to notify the police of personal details such as address and national insurance number annually and whenever details change.
But today the government is seeking to extend this, and aims to compel offenders to notify the police:
weekly when they have no fixed abode
when they are living with a child under the age of 18
of passport, bank account and credit card details 
They must also tell police about all foreign travel. Currently, notification only needs to be made when the trip is more than three days.
Contribute to the consultation here.
Seeking views
Minister for crime and security James Brokenshire said: 'Protecting the public is our number one priority and tough checks and a range of tools are already in place to manage known sex offenders.
'We recognise that we can build on this which is why we are seeking views on extending and strengthening the notification requirements which will further enhance our ability to manage offenders in local communities.'
Sex offenders' Register
A sex offender given a custodial sentence of 30 months or more is automatically placed for life on the Sex Offenders' Register.
The Government has today laid a draft proposal that will ensure that strict rules are put in place for considering whether individuals should ever be removed from the register.
This follows a Supreme Court ruling, which the Home Office unsuccessfully challenged.
It said that the lack of opportunity for sex offenders to seek a review of being on the register for life was a breach of their Human Rights and should be reviewed.
Following parliamentary procedure which will give MPs and Lord the chance to comment on proposals, it is hoped that the new rules will become law by spring 2012.
Published 14 June 2011