Tortoises saved by border agency officers
Eight live tortoises have been found after the UK Border Agency foiled a plot to smuggle them to Manchester.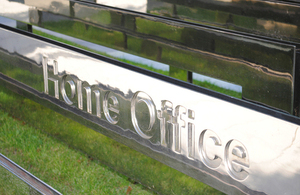 The rare Indian Star Tortoises, worth more than £2,000, were discovered by officers in a parcel which had travelled by air freight from Thailand.
The breed is protected under international law and inquiries by officers revealed the necessary permits had not been obtained.
Threat of extinction
Colin Brown, the UK Border Agency's assistant director at Manchester Airport, said: 'The illicit trade in endangered animals is a serious contributory factor to the threat of extinction faced by many endangered species.
'This seizure demonstrates the UK Border Agency takes its role in enforcing international agreements and prohibitions designed to protect the natural environment very seriously.
'Anyone tempted to trade in protected creatures and plants should think again, and companies need to make sure they have the right paperwork before they import exotic animals into the UK.
'I also urge holiday makers to ensure the souvenirs they buy do not contribute to this problem.'
In quarantine
The tortoises are being cared for in quarantine while plans are drawn up for them to be re-housed.
The intended recipient has been arrested in Manchester.
Published 9 February 2011