News story
Top for customer service
The Identity & Passport Service (IPS) – an agency of the Home Office – has been rated as the top public sector organisation by customers.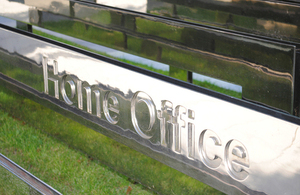 Carried out every six months, the UK customer services index is based on responses from 26,000 members of the public.
IPS beat public sector bodies such as Royal Mail/Parcelforce, DVLA, NHS and the Post Office to take top spot.
High rating beats big names
Its rating was also higher than big name private sector organisations such as Lloyds TSB, Sky, Vodafone and EDF Energy.
Sarah Rapson, IPS chief executive, said: 'This is a great confidence boost and confirms yet again that we have strong foundations in place to deliver the exemplary service we provide to our customers.'
Published 13 August 2010