News story
Top employer for women
The Home Office was today named in the Times Top 50 for female workers.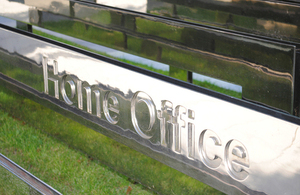 Today's Times supplement, in partnership with gender equality campaign Opportunity Now, features a list of 50 organisations that support women in the workplace.
To make the top fifty, the Home Office was rigorously scored on how it engages and consults with women, and what is in place to support them in terms of flexible working and childcare policies.
The department is unique to government in being led by three women - Home Secretary Theresa May, Permanent Secretary Helen Ghosh and non-executive director Val Gooding.
Flexible worker
In a Times interview, Helen Ghosh explained that the flexible working that she has always enjoyed as a civil servant has been really important to her career.
'It helps us to attract the best talent and set the right direction. We can't lecture other organisations but we can lead by example.'
The department is proud of its diverse workforce which comprises:
53 per cent women
24 per cent black minority ethnic
7 per cent disabled
2 per cent lesbian, gay and bisexual
19 per cent work part-time
Published 13 April 2011