Tongan warriors ready for Afghanistan
Fifty-five Tongan troops, the first contingent from the Tonga Defence Services to complete intensive pre-deployment training with the RAF Regiment at RAF Honington in Suffolk, are now ready to deploy to Afghanistan.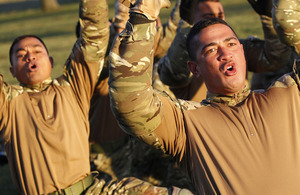 Following an agreement between Tonga and the UK, the first of four Tongan detachments arrived in the UK in October to be trained to provide support to UK forces in Afghanistan.
Over the past six weeks they have received training from the RAF Regiment's force protection experts, honing their war-fighting skills in preparation for their imminent deployment - the first time the Tongans have deployed to Afghanistan:
I have enjoyed the training and I'm ready for Afghanistan," said Corporal Simi Hasiata. "I am honoured to be serving alongside the other troops out there.
The Tongans will be under the command of the RAF's Force Protection Wing at Camp Bastion, providing a welcome uplift in security at the UK's largest military base in Afghanistan.
RAF Regiment trainer Flight Lieutenant Dave Martin said:
The Tongans have done exceptionally well, they are very good at working together as a unit, their discipline is beyond reproach, they are very dynamic and adapt well with their own particular flair.
We have learnt a lot about team work, discipline and loyalty from them.
In total the RAF will train and command 220 Tongan troops in Afghanistan over the next two years, which represents approximately half the total military strength of the South Pacific island.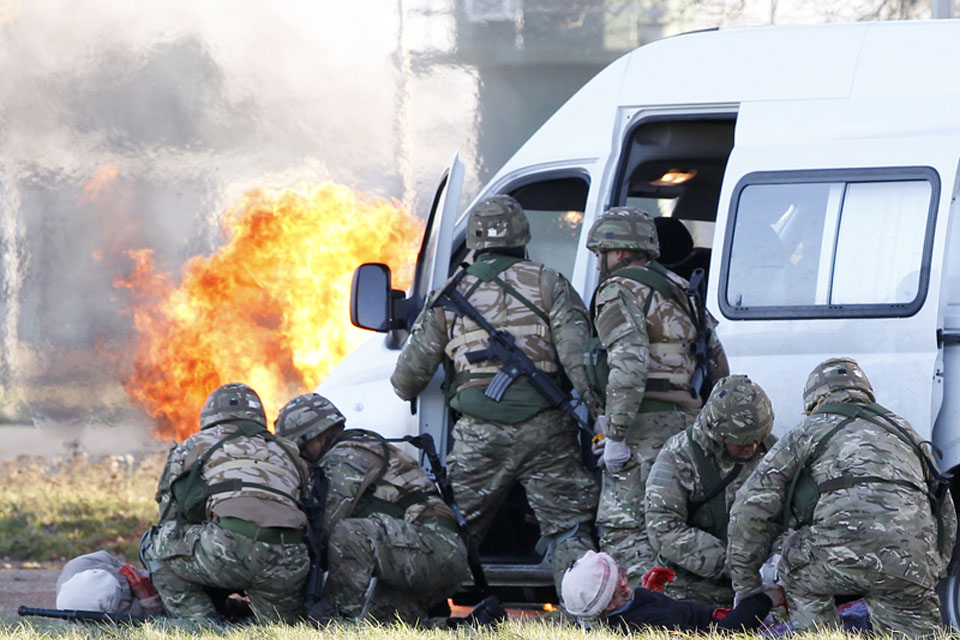 Under the watchful eye of the Tongan High Commissioner, Sione Ngongo Kioa, their training culminated in a simulated insurgent attack similar to what they may face in Afghanistan. They also performed their fearsome war dance, the 'Sipi Tau', to emphasise their warrior heritage and enthusiasm for their mission in Afghanistan:
I am very proud of the Tongan troops," said the High Commissioner. "They have the praise of all the Tongans back home and the best wishes of our Kingdom. They will be very successful. It is good to see them complete the first part of their mission. They have proved capable of doing it and going to Afghanistan.
Not only is this the first Afghanistan deployment for the Tongans, it is also the first time the RAF Regiment has been called upon to train and command them:
It has been a great honour to help train the Tonga Defence Force for their task in Afghanistan," said Group Captain Nick Bray, who is both RAF Honington's Station Commander and the Force Protection Commander.
These men are tough, fit, capable and highly motivated and it will be a privilege to welcome them into the ongoing operation at Camp Bastion. I wish them well.
Published 13 December 2010